Celebrity Hair, Beauty: Beyonce Knowles Platinum Blonde Hair
We Can't Believe Beyoncé Changed Her Hair Again!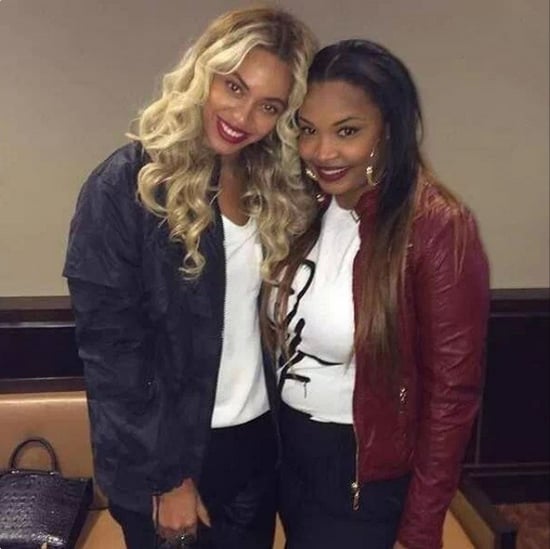 So, Beyoncé changed her hair . . . again. This time it wasn't the cut but the colour that had us gawking. She was spotted with husband Jay Z at the LA Clippers game in Oklahoma City last night with peroxide-blonde curls. You can see her newly dyed mane in the photo snapped above with one of her fans, who shared the moment on Instagram. She balanced her blinding bright hair colour with a vampy wine lipstick. If you haven't been following along, Beyoncé has taken us on a roller coaster of hair emotion this year. First with her pixie cut, then with the bob, and now this. We don't know if Beyoncé will have this same hairstyle next month, so you better vote quick!