Celebrity Hair & Beauty: Kim Kardashian Dyes Hair Brown
Should Kim Kardashian Regret Returning to Her Brunette Roots?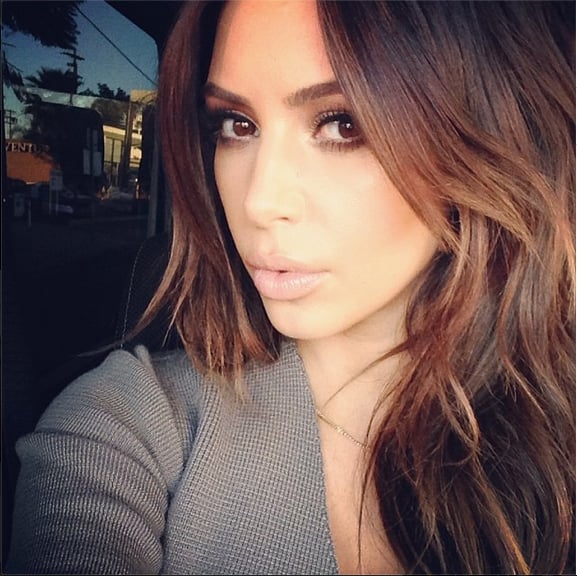 She's back! After a seriously long stint as a blonde, it looks like Kim Kardashian is embracing her brunette roots again. The new mum to North West shared an Instagram snap of her new chestnut-hued locks, which were accented with caramel-toned highlights. And her caption? "I'm back." Glad to have you, Kim. We have to say, we're partial to Kim with darker hair, but are you pleased with this change-up?
Update: Since going brunette, Kim has regretted the decision. She said: "I'm so annoyed I dyed my hair dark! I wanted to switch it up since I feel everyone went light, and we started filming a new season of Keeping Up With the Kardashians, so wanted a fresh look. BUT now I am missing my light hair! HELP!!!"
And she literally wants your help. On Mobio INsider, she posed the question, "What do I do? Go light again or stay dark and get used to it?" Well, what do you think she should do? Vote below!