Celebrity Hair Inspiration: Chloe Moretz's Multiple Braids
See Chloë Moretz's Braid Within a Braid From All Angles
Last night at the Los Angeles premiere of Carrie, lead actress Chloë Moretz gave the popular braided undercut style a bohemian remix. At first glance, this hairstyle just looks like your typical tousled side braid. However, from the back, multiple braids were revealed. "We were inspired by the beautiful Valentino dress to create a loose romantic, braid," said her hairstylist Gregory Russell.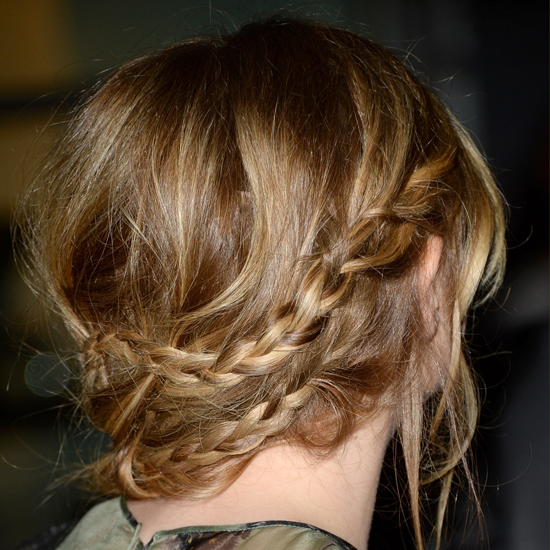 To get the look at home, start with Kevin.Murphy Easy.Rider Anti-Frizz Crème ($35.95) on damp hair and blow dry. Then, use a curling iron on random sections to add more texture. Get the complete tutorial when you keep reading.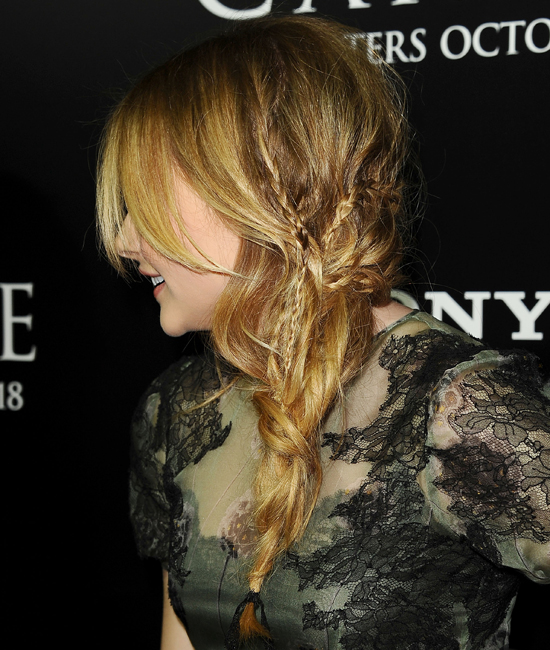 "After curling, I brushed through with my hands and sectioned out a few pieces on the side to create smaller braids to weave through the much looser side braid. I fastened the braids with clear hair bands and tied the end with black lace," Russell explained.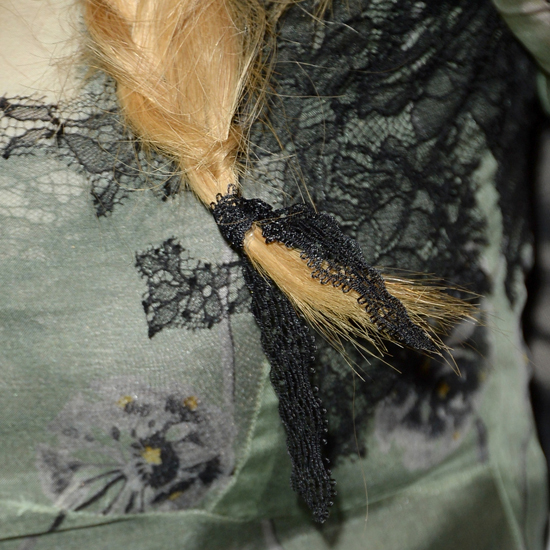 On her nails, Chloë wore Formula X for Sephora in Perfection (try OPI Nail Lacquer in It's All San Andrea's Fault, $19.95, for similar) with an applique near the cuticle. "Chloë wanted an earth-tone polish, and this colour jumped out at us right away. It's a beautiful complement to the colours in her gown," manicurist Christina Aviles said. "We added the studs to enhance her chic and sophisticated look."