Celebrity Hair: Topknots, Kristen Wiig, Hannah Simone, Ciara
Topped Off: Whose Topknot Did You Like Best?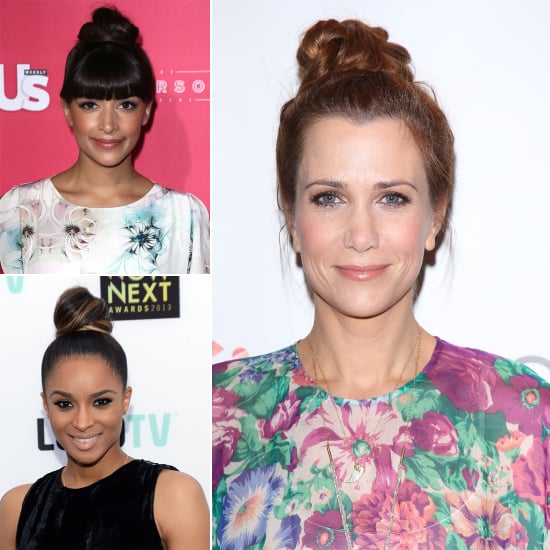 With temperatures in the US rising, hairstyles are also on their way up, and three celebrities opted for a popular style this past week. Hannah Simone wore her twisted topknot with a heavy fringe, while Ciara gave her topknot some serious slick and height. And Kristen Wiig paired hers with glossy pink lips. These three ladies wore their styles in three different ways, but whose did you like best?