Celebrity Interview: Elyse Taylor's Beauty Secrets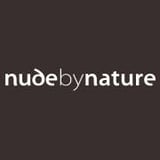 Everything you need to achieve naturally flawless skin is available in Nude by Nature's Complexion Essentials Starter Kit. More than cosmetic, it's good for you too!
Aussie export and model mum Elyse Taylor is seemingly doing it all. The face of Nude by Nature divides her time between looking after her adorable daughter, Lila, and travelling around the world to fulfil countless modelling duties for brands such as Witchery, Free People, Bonds and Milea. That is, when she's not gracing the cover of Vogue or walking the runway for Victoria's Secret, of course.
Impressive resume aside, what's most intriguing about the New York-based darling is that her attitude to beauty is low-fuss, holistic and refreshingly real. So how does she stay on top of it all? Keep scrolling to read what Elyse had to say when we quizzed her on all things beauty.