Chanel Temporary Tattoos to Go on Sale
Would You Wear Chanel's Temporary Tattoos?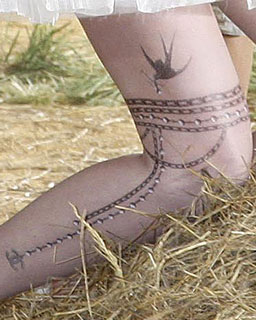 When you think of Coco Chanel, do you think of tattoos? You might do now. The temporary tatts from Chanel's Spring 2010 collection are actually going to be sold starting March 1 and I'm dying to get my hands on some.
The tattoos, which feature the iconic double C's, lace, rosary beads, Karl Lagerfeld's beloved chains and some Cinderella-worthy birdies (my pick), are definitely pretty. Plus they're a dirt-cheap way of owning a piece of Chanel, not to mention a good idea for those as indecisive as me about the idea of getting permanently inked.
What do you think, would you wear them?