Charlize Theron Talking About Plastic Surgery in Interview Magazine
Charlize Theron: "I Can't Forsee Myself Ever Going Under the Knife"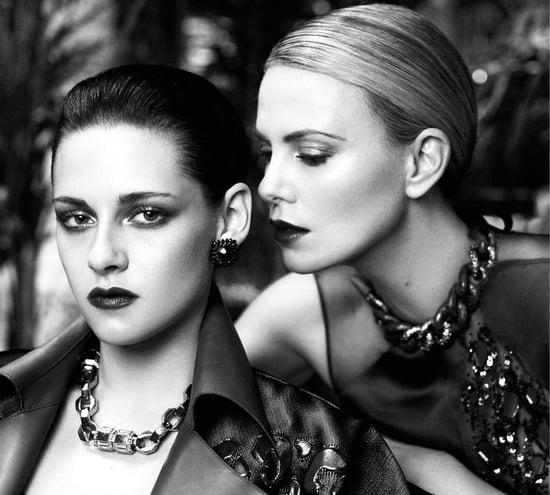 Ageing and plastic surgery seem to inevitably crop up in magazine interviews with actresses as they dissect roles that see them alter their appearance or deal with inner vs. outer beauty. Charlize Theron is the latest A-lister to be talking about the issue when she was quizzed on her perception of herself by Elvis Mitchell in Interview magazine. Charlize — who shares the spread with her Snow White and the Huntsman co-star Kristen Stewart — speaks candidly about the ageing process and what path it will lead her down: "I'm also now in my mid-thirties, so I look in the mirror and my face is changing, and I have a different relationship all of a sudden with myself. Your face changes, things change—that's just kind of what happens. [laughs] It's hard, though, in this industry, because I think so much importance is put on how you look, and I'm not brave enough to be like, "You know what? I'm just going to let it happen. Whatever. I'm so cool with every line on my face." There are days when I definitely look in the mirror and go, "All right, I need to find a cream." I can't foresee myself ever going under the knife, but then again, I'm only in my mid-thirties. Maybe it's different when you're in your mid-sixties. I don't know, so I don't want to make statements about where I'm gonna be in 30 years."