Charlotte Free Talks About Maybelline New York Spokesmodel Role
MNY's New Face Charlotte Free Talks About Her New Gig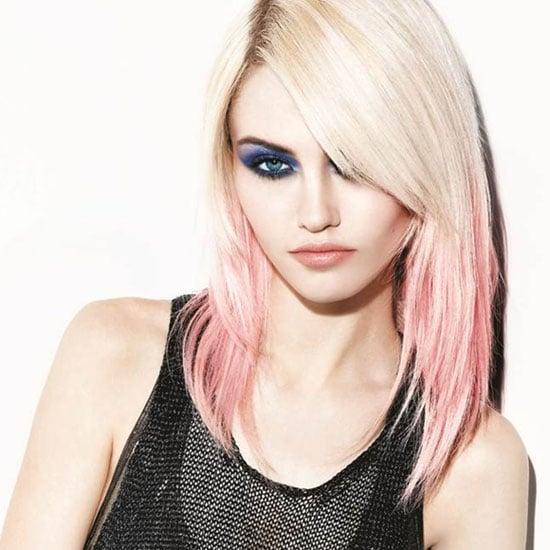 When announcing its latest ambassdor, Charlotte Free, Maybelline New York decided to go down a different route by enlisting P'trique from the "Sh*t Fashion Girls Say" video to spill the beans. It was a hilarious, not to mention smart move to cash in on the popularity of the "Sh*t Girls Say" videos but we didn't get to hear too much from Charlotte, so now it's time to find out more. From the first time she picked up a Maybelline NY product to how she feels about her new gig to her favourite colour, read on to learn more about the pink-haired model.
What's it like to be a Maybelline NY spokesmodel? It's an honor to represent this truly iconic brand and a dream came true for me.
What was the first Maybelline NY product that you used? The Great Lash mascara, probably when I was about six. I only got to wear it on Halloween, but I remember I loved the way my lashes looked. I wanted to wear it all the time.
So what's your favourite Maybelline NY product now? Definitely the mascara [still]! Everyone knows Maybelline NY has the best! I have different mascaras for different looks. Great Lash is ideal for a classic, casual look. When I want to look like I'm wearing false eyelashes, I obviously reach for The Falsies.
What makes a woman beautiful? Inner beauty always shines through when I look at someone. I am always amazed when I meet a woman so sure of herself that it just radiates through her pores. If you believe in your own beauty everyone will subscribe to it.
Who is your beauty icon? Any woman who was brave enough to do something bold or different.
Tell us about shopping in New York, where's good? I don't have one favourite place, as I like to shop everywhere. I like to check out all kinds of stores, both high and low. A couple shops I always try to check out include Trash & Vaudeville, Andy's Cheepee's, Search & Destroy, Topshop, Opening Ceremony and No. 6, to name a few.
What about favourite restaurants? I really love pizza. Probably one of my favourite places is Famous Ben's Pizza in Soho.
Any other favorite places in New York? Anywhere with nature and trees: the park, the Botanical Gardens or even the Bronx Zoo. I like to go for walks at night in the summer.
What can't you live without? My family and my pets.
What is your favorite colour? Green has been my favourite since I could talk. It reminds me of nature.
Where would you like to travel to? The rainforest.