Coco Rocha Cuts Her Hair on Instagram Again
Coco Rocha Debuts Her New Cut on Instagram . . . Again!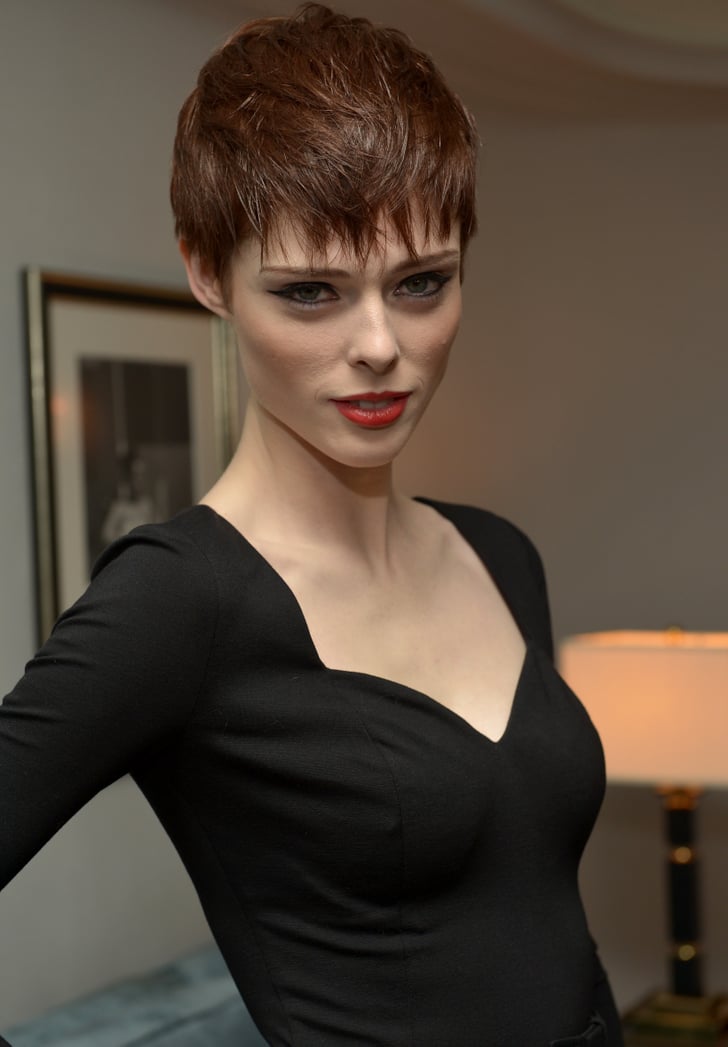 What's the next logical step when you have a pixie cut as famous as Coco Rocha's? Go shorter! At least that's what was on Coco's mind, and that of her stylist Anh Co Tran, when she took a spin in the stylist chair yesterday . . . and shared the process on her Instagram account. "She just wanted a change, so I suggested we go shorter," Tran, who cut Coco's hair during her first Instagram debut, said. Coco brought in references, which included Twiggy but not Justin Beiber, who she references in the video below.


Tran cut one side a bit longer than the other for versatility and to give the illusion of bangs. And the versatility came in handy last night, as Coco styled her own hair for an event celebrating L'Wren Scott's collection for Banana Republic. "She plays with her hair all the time," Tran said yesterday. "I'm excited to see how she styles it tonight! Most of the time she does it herself." And can we just say, Coco did a pretty good job. She styled her hair with tons of texture, with her piecey faux-bangs swept across her forehead. "When you put in a really good haircut, it can't go wrong," Tran said. Hear more from Coco's stylist, and see her singing Justin Bieber, when you keep reading!
"The most important thing is versatility," he said. "I don't want someone to have short hair and wear it that one way. I want them to wear it a bunch of different ways." Tran says the trick to achieving a short hairstyle is to keep things soft and feminine. Instead of having blunt edges around the neck and ears, like men's styles tend to be, Tran kept Coco's cut feathered and textured. To style, he sprayed on some Oribe Fiber Groom, one of Coco's favourites. And the cut Tran would love to see Coco in next? "A modern bowl cut," he quips. "That would be dope." We'll be watching our Instagram feed with baited breath!