Cream And Powder Bronzers
Cream vs. Powder: Which Bronzer is Best For You?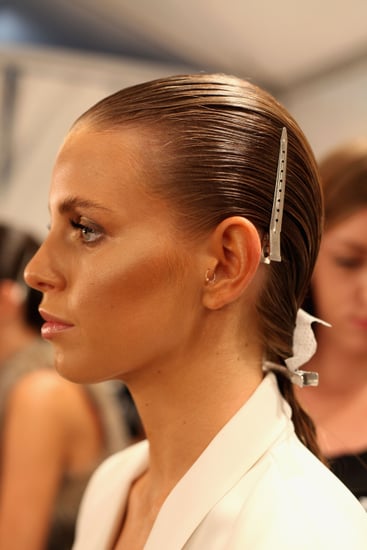 A bronzer is a must-have for your Winter beauty bag — it can give your skin a healthy sun-kissed glow without the harsh rays and is the perfect product to wake up tired and dull skin. When it comes to choosing the right bronzer there are a few options you can choose from that are suitable for different skin types. Want to know whether you should use a cream or a powder? Read on!
Cream or gel-based bronzer: Cream bronzers or gel-based work best for dry skin, but it's important for your skin to be well-hydrated so it has a good surface to glide on to. Cream bronzers offer your skin a natural glow and dewy finish without that heavy appearance some powders can produce. Cream and gel bronzers don't work well over powder foundation as it will end up looking blotchy and messy, but if you already have dry skin it's best to stick to liquid foundation. The good thing about cream and gel bronzers is that you can use them without makeup and go really well over sunscreen.
To apply: With a gel-based bronzer like Chantecaille Radiance Gel Bronzer ($74), it's best to use your fingers, but you can use a makeup sponge or brush if you prefer. Like other bronzers, use a small amount and apply to your cheekbones, forehead, nose and chin — make sure you blend it in so you don't create a streaky or caked-on look. You could also try mixing half a pea-size amount to your liquid foundation to create an all-over warmer look.

Powder bronzer: If you've got oily skin you may prefer to use a powder like, Nars Bronzing Powder ($55) over a cream. The powder can work with your skin to reduce the oily appearance, whilst a cream or gel-based bronzer might work against you and leave your skin feeling heavy and greasy.

To apply: Using a brush like Hourglass Blush Brush ($88) swirl it evenly in the bronzer and tap off any excess. Then with very light strokes apply to cheekbones, forehead and down the nose. You can build-up the bronzer to get the right tone, but be careful you don't over-bronze, as it can end up looking very unnatural. Also, many powders contain shimmer, so to get a highlighting effect gently brush over your cheekbones and eyelids for that radiant glow.