Create a Cat-Eye with a Felt Tip Eyeliner
Beauty How-To: Create a Cat-Eye With a Felt-Tip Eyeliner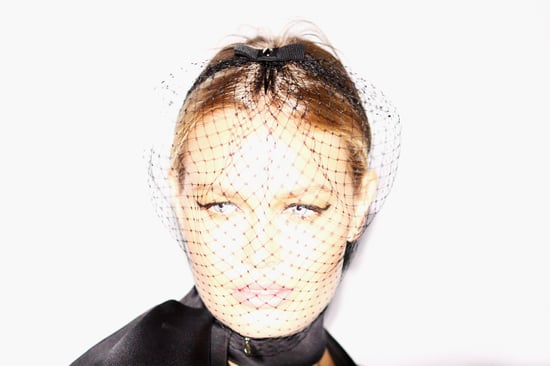 Getting the purrfect cat-eye takes a bit of practice. And if you're tackling the feline look for the first time, be prepared to battle a few smudges or extra "wings" until you get it down pat. This look goes great over smouldering dark eyes or you can use it to enhance your natural eye shape. Let's go!
1. The right liner: Choosing the right eyeliner is crucial to getting the perfect winged-tip. A liquid eyeliner like Dior, Diorshow Art Pen ($59) is great choice as the felt-tip applicator makes it easy to create nice thin to thick lines in a single sweeping stroke. Keep reading!
2. Mirror: You'll need both hands for this. So make sure you've positioned yourself in front of a good sturdy and close-up mirror.
3. Creating the cat-eye: Using the felt-tip eyeliner, keep your eye open and start from the inner corner of one eye and draw across the lash-line to the outer corner. As you reach the outer corner of your eye, lift the line upwards to create the "swing". A handy trick is to imagine there is an extension of the natural curve of your lower lash and slide towards the brow line. You can play around this look — mixing up the length and thickness of your wing. To finish off the look, top your lashes with a voluminous mascara like L'Oreal Paris Lash Architect ($25.95).


Stockists: 13 33 57