Cute Kabuki Brushes From EcoTools, Rae Morris, NARS and More
Cute Kabukis: 5 Reasons You'll Want to Go Buff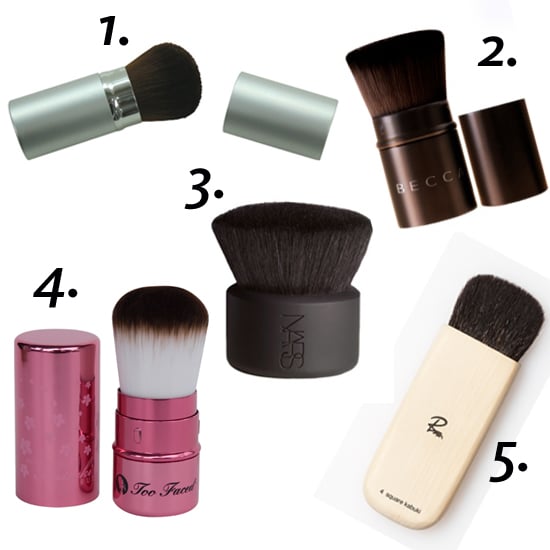 For a truly flawless makeup finish, you might want to think about going buff — using a buffing brush, that is. The kabuki brush, designed to cover larger surface areas, allows you to dust powder onto the face and body quickly and easily, thanks to its densely packed bristles. To use, dip the brush into your chosen product, tap to remove excess, and swirl onto the face for a uniform, even finish. Check out some of our favourite kabuki options:
1.) EcoTools Retractable Kabuki Brush ($22.95) — an eco-friendly offering, the bristles in this brush are 100 percent animal cruelty-free and creates a polished finish.
Stockists: 02 9526 0777
2.) BECCA Boudoir Skin Retractable Kabuki Brush ($85) — Featuring soft synthetic hair for use with mineral foundation products.
3.) NARS Brush Botan Kabuki #20 ($145) —  This brush is craftsmanship at its finest. The large dome shape makes it suited for use with loose powder products and buffing.
4.) Too Faced Retractable Kabuki Brush ($54.95) — Ideal for bronzers and shimmer products, this retractable brush is perfect for all your on-the-go kabuki needs.
5.) Rae Morris Square Kabuki — A custom-designed brush that blends is ultra-silky and provides a polished, air-brushed result.