Deborah Lippmann's Footloose Nail Polish Collection
Deborah Lippmann Loves Footloose, Made a New Collection!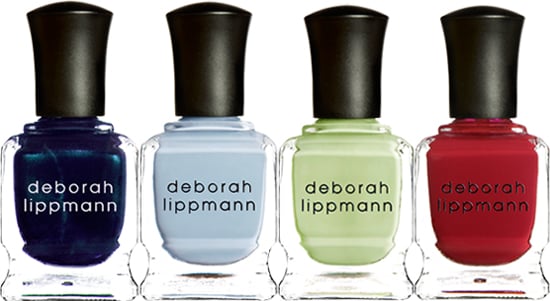 The upcoming Footloose remake might not be typical inspiration for luxury nail polish goddess Deborah Lippmann, but she's debuting a hot new set of hues (US$32 for two) that pay homage to both the original film and the new version. "I am a huge fan of the original Footloose, so, admittedly, I was nervous about the idea of a remake of such an iconic film," Lippmann told us. "I just saw the pre-screening of the movie and loved the new version." The four shades all allude to classic moments from the film, and you might already recognise some of the colours. "Almost Paradise is a playful pistachio inspired by the Volkswagen Beetle from the original and the new movie," Lippmann says. "Footloose, a rebellious red, was (of course) inspired by Arielle's iconic red cowboy boots. Let's Hear It For the Boy, the baby blue shade in the collection, was inspired by acid-wash jeans. Gotta love the Levi's, and the way this song is presented in the remake is fantastic! And Dancing in the Sheets, a deep midnight purple shimmer, was inspired by the final hurrah when the ban was lifted and everyone danced all night long with confetti everywhere! I found this so uplifting and inspiring." What do you think?
Deborah Lippmann polishes aren't stocked here but we think they're worth travelling for!