Details on Avon's Breast Cancer Christmas Bauble and How You Can Support the Avon Breast Cancer Crusade
We're Going to Stand Inside a Giant Bauble to Support Breast Cancer — Coming?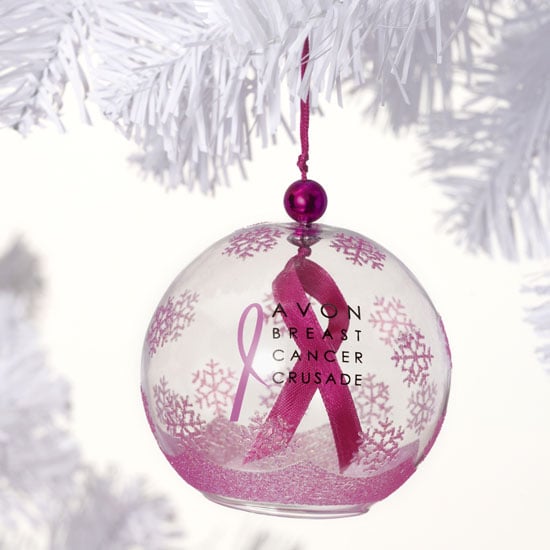 You might like to take a seat for this, but, not including this week, there's only nine weeks until Christmas. We know. The best part of the festive season has to be the decorations both at home and around town — and this year in major cities across the country, Christmas is going to be extra special. Avon is set to install a gigantic Christmas bauble in Sydney, Melbourne, Brisbane, Adelaide, Perth and Auckland during October and November, to help support their ongoing Breast Cancer Crusade.
We'll be heading down to Martin Place in Sydney on October 22 to step inside the 4x4m Breast Cancer Christmas Bauble and have our picture taken — all set to upload onto Avon's Facebook page with our personal messages of hope. Each photo uploaded will go into a draw to win a trip for two to New York to take part in the 2013 Avon Walk for Breast Cancer, plus $3000 spending money. Participants (read: everyone!) can also buy a Pink Ribbon Breast Cancer Christmas Bauble (pictured above) at the nation-wide events, and 100 percent of the profits will be donated to the Avon Breast Cancer Crusade. But just FYI, that one is a mini bauble for your Christmas tree, so don't try and climb inside it.
For more more information, dates and locations, visit Avon Australia's Facebook page.