Does the MakeUp Eraser Work?
The Game-Changing Makeup Remover That's Completely Replaced My Wipes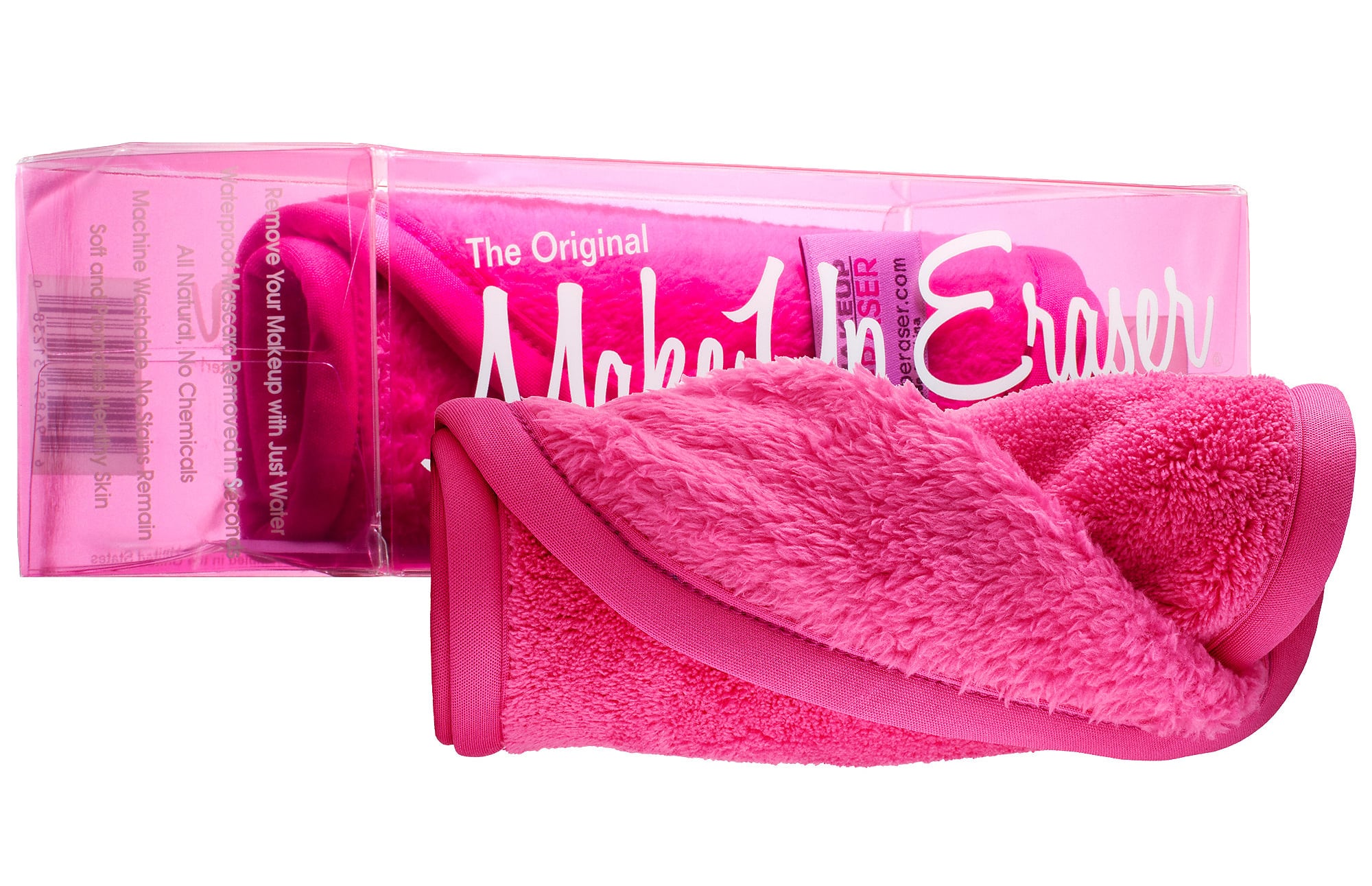 A makeup remover that's reusable and chemical-free and takes off waterproof makeup with ease sounds too good to be true, right? Enter The Original MakeUp Eraser cloth, an ultra-soft microfiber blend that works with just warm water without any products. Since purchasing one a couple of years ago, it's completely replaced my makeup wipes. I'm never turning back.
The best part is that I never have to deal with the hassle of having to purchase refills anymore because it's machine-washable. Each week, toss it in the wash, and it's ready for immediate use. It's also a much more cost-efficient option than other products since one cloth is good for up to 1,000 washes! Other cleansing towelettes are around $9 for a 25-wipe pack versus $32 for one MakeUp Eraser.
So, how does it work?
All you need to do is add warm water and all your smear-proof/waterproof makeup and mascara will come right off, no scrubbing required. If you're not convinced yet, watch it in action in the video below.


One pro tip is to make sure you wring out the cloth and hang it up after each use so that it doesn't become a petri dish for bacteria. You are putting it on your face, after all, and you'll want to keep it as clean and dry as possible. As someone with sensitive skin, I found it best to purchase two to interchange between. Instead of waiting until the end of the week to replace, I toss one into the hamper halfway through and begin using the other. That way, I'm not wiping my face with a towel that's been wet for too long. Also, I should probably disclose that I have no sense of smell, which is why I've never had an issue with any odors that might result from a wet cloth hanging in the bathroom. I repeat, keep it as clean and dry as possible.
I've fallen in love with this miracle product so much that I've gifted it to family and girlfriends who've also converted over to the MakeUp Eraser. For travel, I take a mini-size version that I received in the POPSUGAR Must Have Box, but it also comes in glove form, jumbo size, and more.
You seriously need to try it out for yourself!