Dr Perricone 3-Day Diet Review
I Tried This 3-Day Diet for the Sake of My Skin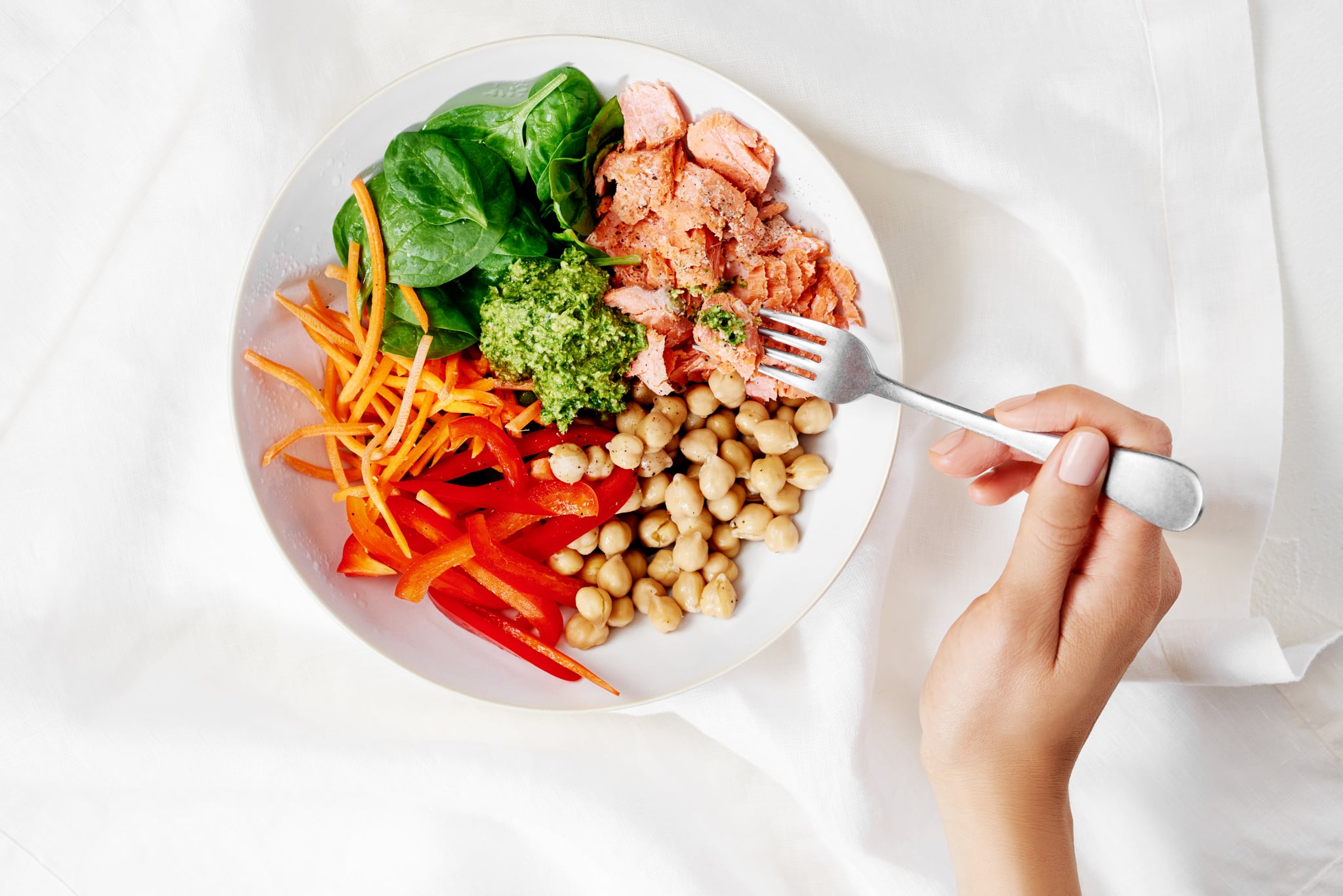 I recently experienced a bout of bad skin that I just couldn't seem to shake. Firstly, my skin is generally in pretty good condition, so "bad" for me isn't the end of the world, but this episode was certainly doing a number on my confidence. Initially, I blamed the patch of pimples on PMS, but they continued to grow and multiply across my face region beyond where they normally would, and a few weeks later the patch was persisting. Normally my hormonal acne clears up quickly, but these pimples just kept on keeping on . . . and none of my normal solutions (pimple stickers, lotions, or acids) were making a dent.
After completely stripping back my skincare routine (something I normally only do after experiencing an allergic reaction), and existing on a routine of cleansing and moisturising, my skin still wasn't back to its usual self. That's when I remembered something I'd earmarked about Dr. Perricone's 3-day skin diet. So I decided to take an inside-out approach, and proceeded to google-research what this three-day skin diet involved.
Immediately I was pleased to find that the diet didn't involve any actual "dieting" (phewww), but it did involve eating A LOT of salmon. On the most basic level, Dr. Perricone's three-day diet involves eating salmon twice a day. Which according the Doctor allows you to fully absorb the benefits of the DMAE, astaxanthin and essential fatty acids present in the salmon, which would apparently fix (and feed) my skin.
Dr.Perricone has a full meal plan available for free on his website, but basically I spent the next three days avoiding processed foods, sugar and dairy, and existed on salmon, fruit, veggies, nuts and the occasional bowl of porridge. I also decided to up my intake of my Omega-3 supplements and make sure I was actually taking my daily probiotics, as well as following Dr. Perricone's advice to up your water intake.
By the end of day three, I was feeling really well (read: less bloated, more healthy), and my skin had improved, albeit slightly. I decided to stick with the plan for another two weeks, at which point the idea of eating another piece of salmon made me want to gag. But it was worth it. By the end of the two weeks, my skin had entirely improved (besides a few marks that were still healing), and personally I think my skin looked generally healthier, more glowy and plump. Although this result may have had more to do with the fact that I skipped drinking and eating chocolate for two weeks, I really did see an improvement, and it's something I'll continue to incorporate into my diet moving forward. So, if you're up for the challenge of eating a lot of salmon, this might just be a great way to help your skin from the inside, out.