Drew Barrymore to Launch a Makeup Line With Walmart
Rumour Confirmed! Drew Barrymore Is Launching a Makeup Line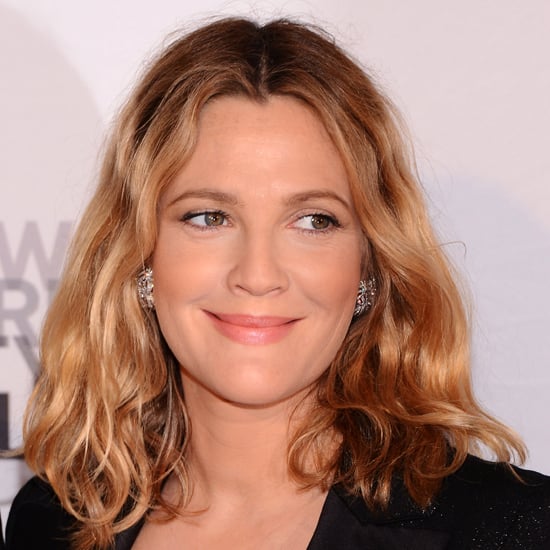 Update: Back in October, it was rumoured that Drew Barrymore would be launching a makeup line (see original story below) — and it turns out the rumblings were true. A nod to Flower Films, the production company that she co-founded in 1995, Drew's Flower makeup line will include products for the eyes, face, lips, and nails. Those lucky enough to be visiting the US can find it at Walmart next month.
Drew Barrymore already wears quite a few hats (actress, new mother, and COVERGIRL, to name a few), but the funny girl might be adding another title to her already impressive résumé: makeup maven. WWD reports that Drew, who has been the spokeswoman for COVERGIRL since 2007, is planning to launch a makeup line with US chain store Walmart in January. The actress has been working with Intercos, an Italian-based makeup and skincare supplier, to create a line for the department store from scratch. This not only marks the first time Drew has delved into the world of beauty marketing, but also the first time a brand will be developed for and sold exclusively at Walmart.
But what about Drew's tenure as a COVERGIRL? The actress's contract allegedly runs out in January, but P&G told WWD that she "continues to be a COVERGIRL," but that "as a rule, we don't discuss the details of our contracts with our celebrities and ambassadors." If Drew's makeup line is true and is as spunky as she is, we'll be welcoming it with open arms come January in the US.