Drunk Elephant C-Tango Eye Cream
Here's How Drunk Elephant's New Eye Cream Is Different From Its Existing Serum
As POPSUGAR editors, we independently select and write about stuff we love and think you'll like too. POPSUGAR has affiliate and advertising partnerships so we get revenue from sharing this content and from your purchase.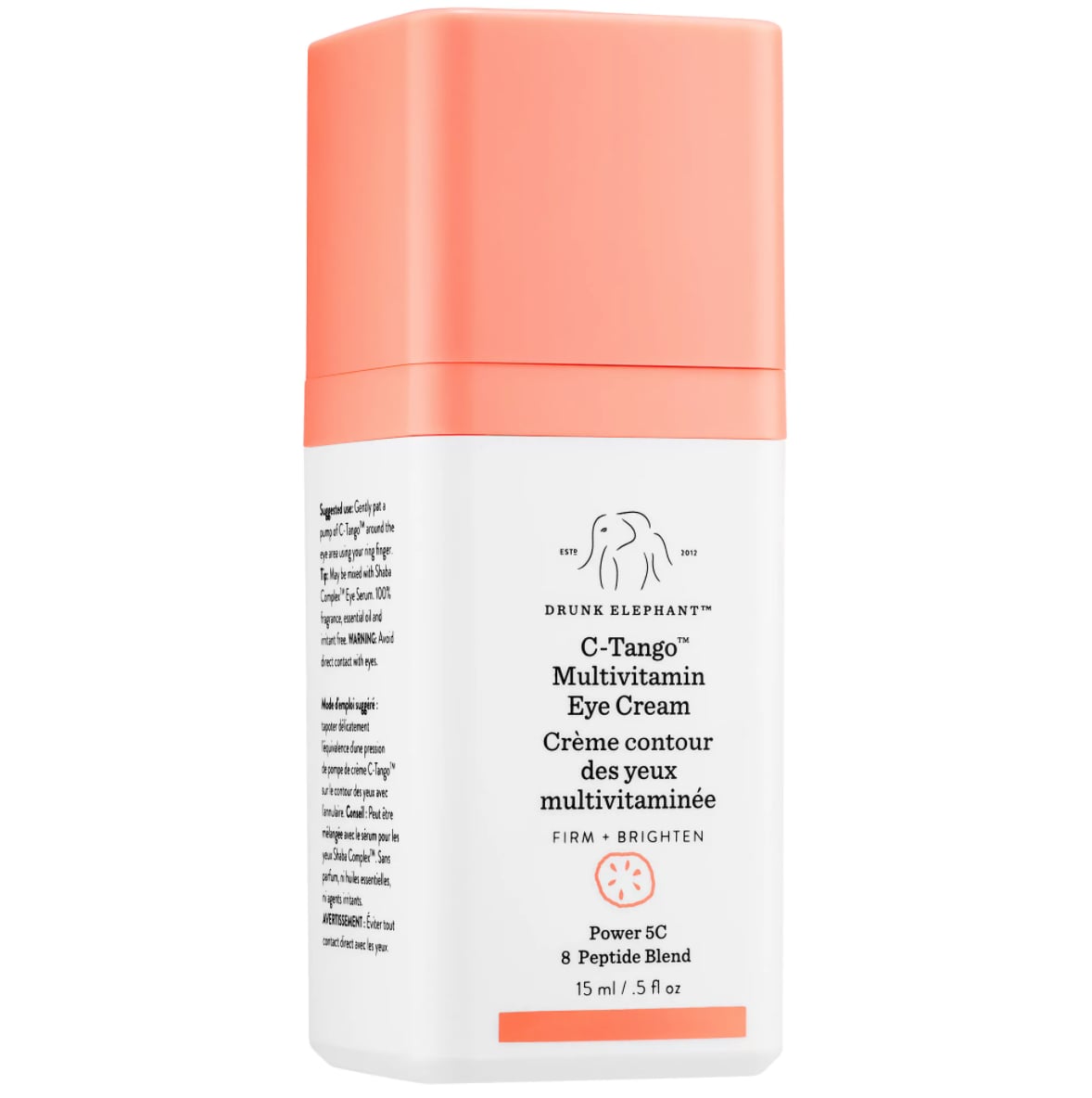 Drunk Elephant just had its latest baby, and while it may slightly resemble a product that already exists, it has a totally unique purpose. The brand debuted its C-Tango Multivitamin Eye Cream on Instagram via a series of animated dancing (what else?) elephants.
You may think: hold up, wait a second, doesn't Drunk Elephant already have an eye cream? Yes, there's the Shaba Complex Eye Serum ($88), which looks a lot like C-Tango at first glance. Both products live in rectangular bottles that are nearly identical, save for being two different colours. And although both treat the undereye area, the brand explained how each one is very different.
Let's start with the OG. According to Drunk Elephant, Shaba "contains copper peptides and is loaded with soothing, hydrating, and anti-inflammatory agents." This works best to diminish the appearance of emerging fine lines and wrinkles — think of it as preventative skincare.
Meanwhile, new kid on the block C-Tango is creamier and exists to lessen the effects of more "stubborn damage." It also tones and strengthens skin, and the brand specifically called out its abilities to work wonders on reversing the appearance of sun damage. If dark undereyes are a consistent problem area for you, this might be your ticket — it's a little heavier than Shaba.
You can use both products in tandem (the brand recommends using one during your morning routine and the other at night time), or just opt for the one that targets your specific issue. Whichever one you pick, cheers to brighter eyes!
Image Source: Drunk Elephant