Easy Tips For Making Your Beauty Products More Natural
Eco Chic: 5 Easy Ways to "Green" Your Beauty Routine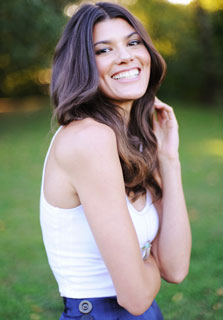 We all want to be good to our bodies, but most of us don't have the time or money for crazy extensive product overhauls and all-organic lifestyles. So what can you do to be responsible and healthy, even with limited time and resources? Eco-model and environmental activist Summer Rayne Oakes shared a few tips with us:
Check your ingredients: It's easy to forget, but reading the back of the bottle before you buy may be the simplest way to avoid chemicals you don't want.
Simply simplify: Summer Rayne suggests you "look to downsize the number of products you may actually be using and the amount you may be using."
Filter it out: Get a filter for both your shower and home drinking water. "It ensures we have the purest water possible, eliminating any unwanted chlorine and heavy metals that can make our skin and hair feel limp, dull and lifeless," she advises.
Give your skin a rest: "Using less makeup or no makeup at all will allow your skin to breathe and will begin to make you feel comfortable with the skin you're in," she says.
Do it yourself: There are plenty of products — like face masks and styling sprays — that can be replaced with totally natural stuff you can make cheaply at home.
Photo courtesy Summer Rayne Oakes