Elizabeth Hurley Reaches Out to Men With Breast Cancer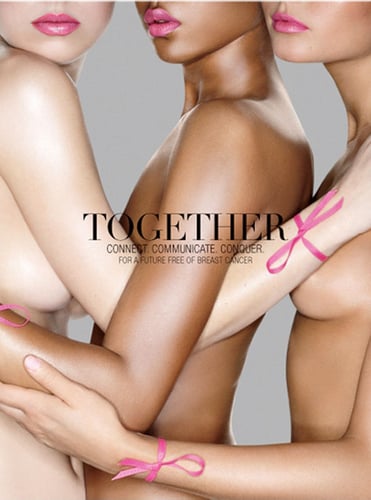 Every October since 1993, Estée Lauder has painted the world pink while raising money for the Breast Cancer Research Fund; this year, more than 200 global landmarks will be lighted pink to raise awareness of the need for a cure. "Sometimes when we're approaching BCA month, I think, 'Gosh, I hope the TV shows are going to have us on this year,'" Estée Lauder model Elizabeth Hurley recently said when asked what's changed since she began campaigning for breast cancer awareness. "I think that, but what never changes is that more and more people want to talk about it — because sadly, women are still being diagnosed with breast cancer." But this year, in an effort to continue expanding recognition of the disease and the people it affects, the Breast Cancer Awareness Campaign wants to highlight a new community: men.
Keep reading . . .100 Australian men will be diagnosed with breast cancer each year but Hurley said there is a postivity from experts in finding a cure: "The most important thing I get when I talk with [BCRF leaders] is that they can find a cure. The only thing stopping them is lack of funding." For Hurley, helping women battle breast cancer is a personal endeavour. Not only did she lose her grandmother to breast cancer, she has three close friends who detected their own breast cancers during a monthly self-examination. "Fortunately, they all survived," Hurley explained. "If breast cancer is detected early, there's a 98 percent survival rate." So stay tuned all month as we bring you ways in which you can support the worthy cause.