Emerald Green is Pantone's 2013 Colour of the Year
Pantone Goes For the Green With Its 2013 Colour of the Year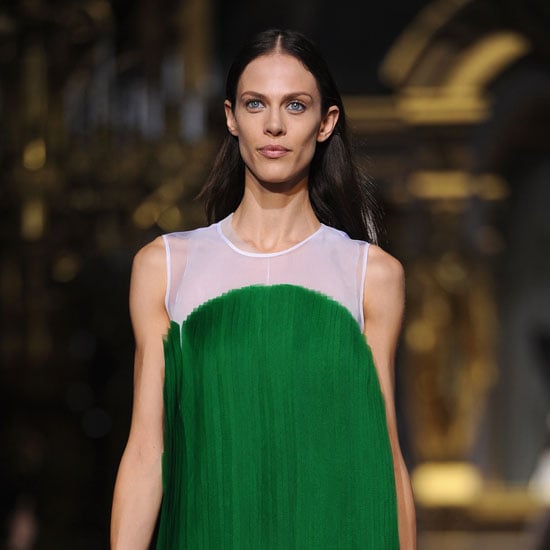 Tell your tangerine (2012's Pantone colour of the year) to tango right out the door, because the colour experts at Pantone have just named emerald the 2013 colour of the year. Described as lively, radiant, and lush, the colour was seen on the runways of Stella McCartney, Christian Dior, Marimekko, and Kenzo.
"Symbolically, emerald brings a sense of clarity, renewal, and rejuvenation, which is so important in today's complex world," Leatrice Eiseman, executive director of the Pantone Color Institute, said. "This powerful and appealing tone translates easily to both fashion and home interiors."
Emerald is such a versatile colour because it's a new kind of neutral. It works well in both warm and cool temperatures, and pops on a variety of different skin tones and eye colours. Wear it with peach, rose, or aubergine for a complementary effect, or swipe on your nails when you need a colour boost, but don't want something too overpowering.
In addition, just as Sephora and Pantone linked up for 2012 with its Sephora + Pantone color collection, the beauty brands will be at it again for 2013; for those lucky enough to be visiting the US, look for the launch of the line exclusively at Sephora this March.