Emma Stone's Golden Globes Makeup Voted Best Makeup of 2011
2011 Sugar Awards Winner: Emma Stone Wins Best Makeup of the Year!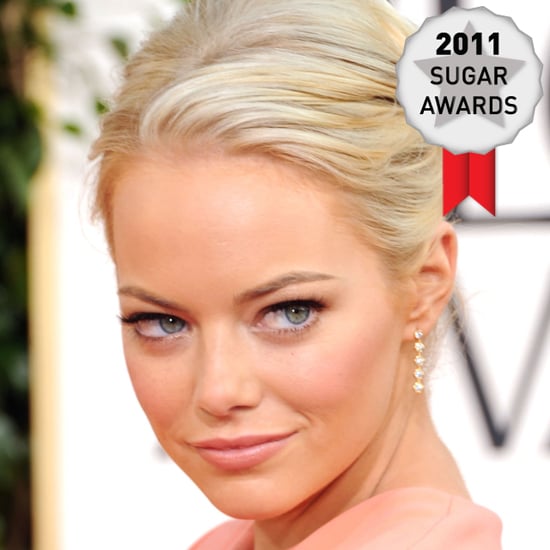 Emma Stone was definitely having a moment this year. Not only did the Crazy, Stupid, Love star scoop Favourite Face of the Year in our annual awards but she also won Best Makeup for her Golden Globes look. Readers were peachy keen on Emma's natural-looking red carpet style, which was created by Mai Quynh using Mark Cosmetics. The products aren't available in Australia but if you're heading to the US and want to pick them up, Quynh used Mark Pro Bronzing Powder in Pro Glow on the cheeks, forehead and chin, followed by Good Glowing Blush in After Glo on the cheeks. For the eyes, use the following eyeshadow shades: Biscotti on the inner lids, Gioia on the middle and outer lids from the lash lines to the creases (and smudged on the lower lash lines) and Java as an eyeliner. Finish with Bare Hug Lipstick.