Emma Stone Voted Favourite Face of the Year
2011 Sugar Awards Winner: Emma Stone Voted Favourite Face of the Year!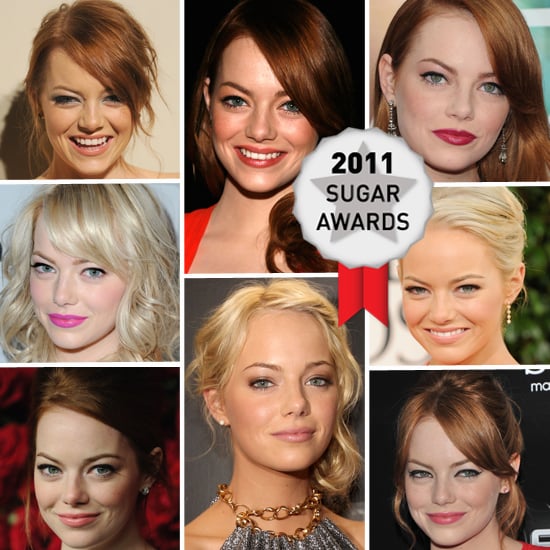 The Favourite Face of the Year Award isn't just a popularity contest, it's about the person you feel really impacted with their hair, makeup and beauty choices throughout the year. Past winners have included January Jones and Georgia May Jagger so that gives you the kind of calibre of style that we were looking for and this year, though she faced strong competition from Kate Middleton, there was one clear winner in readers' minds: Emma Stone. Sure, we should've been madly jealous that she got to cosy up with her Crazy, Stupid, Love co-star, Ryan Gosling, but Emma's ability to switch up her style, rocking a bold lip one minute and a sexy flicked-out eye the next, made us happy that she was on the red carpet so much. And it wasn't just us who sat up and took notice of her style this year — Revlon offered her a cosmetics contract along with Olivia Wilde and she'll be fronting the new PhotoReady additions in March.