Environmentally-Friendly Beauty Routine Habits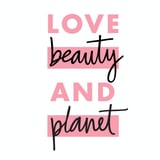 This article is sponsored by Love Beauty & Planet.
We're definitely lucky to be witnessing an increase in beauty products that are environmentally conscious. People are now swapping out archaic and potentially-harmful routines with new practices that consider wastage, resources, recycling and sustainability.
Here are some quick and simple hacks to make your own beauty routine a little more environmentally friendly.