Erdem 2013 Winter London Fashion Week Glowy Skin By Nars
2013 Autumn Winter London Fashion Week: Get Erdem's "Moonlit" Skin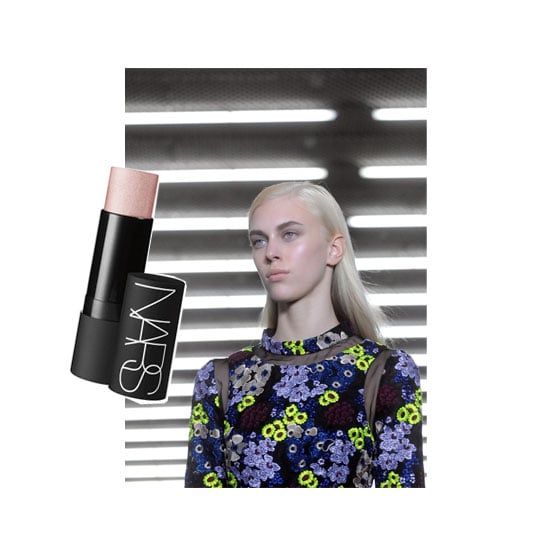 If Nars products are being used in any fashion week show, there's a good chance the skin will be radiant, luminescent and glossy. It really is no wonder Francois Nars created the Nars Skin range, a skincare line dedicated to lightening and brightening. But skin preparation aside, we have been staring longingly at Erdem's 2013 Autumn Winter London fashion week show and wondering, how do those modules look so damn fresh?
"There's a touch of Wednesday Addams about her," makeup artist Hannah Murray told Style.com. "The collection is quite dark, so the girl we're creating is a little ghostly." And by ghostly she also means "moonlit", which is exactly the shade of midnight-walk-on-the-beach we're craving.
To achieve the look, the team backstage used a highlighter called Nars Multiple in Luxor ($64), available in store at Mecca Cosmetica. Apply like you would any magic illuminating product — to all the high points of your face. Oh, and dab a touch on your Cupid's bow for an outstanding pout.