Eyebrow Tips From Fashion Week Pros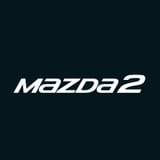 We're presenting the best moments from New York Fashion Week, in partnership with Mazda. Go somewhere you'd rather be with Mazda2, available in chic hatch and stylish sedan.
If the rise of a few thick-browed celebrities (looking at you, Gigi Hadid and Cara Delevingne) in the past few years is any indication, bolder is definitely better when it comes to your eyebrows. Those pencil thin, face-framers of the '90s that we all loved oh so much have essentially become irrelevant, making over-plucking a major "don't" when it comes to grooming your brows.
But with lush arches becoming mainstream, there's more pressure to groom them flawlessly. To ensure you're not making a major brow faux pas, we chatted with a group that knows what's up: the makeup pros at New York Fashion Week.
Keep reading for your new fail-proof brow strategy, straight from behind-the-scenes at NYFW.