FLOTUS Michelle Obama's New Fringe
Michelle Obama Shows Off Her New Fringe On Her Birthday!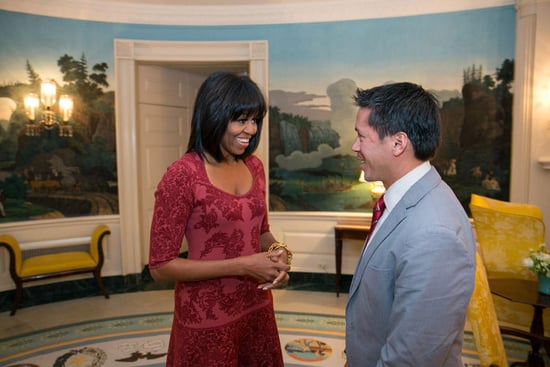 She mightn't be our First Lady, but we sure love her like she is. Michelle Obama turned 49 yesterday and to mark the occasion, she also joined Twitter. Her popularity is indisputable, gaining over 29,000 followers in just four hours, and what picture did FLOTUS and her team post first? One that shows off her new fringe. What do you think? We love it.