Fall 2009 Makeup Trends 2009-09-09 13:00:58
Four Trends for Fall That You Won't Want To Miss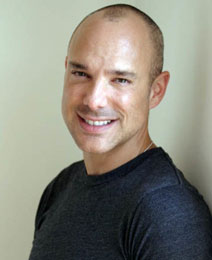 What's your favorite part about a change of season? Is it the variance in temperature from warm-weathered days to cooler, crisper afternoons? Perhaps it's the release of a new fashion accessory that gets you going. For me, it's all of the above. Plus, I really look forward to what products, colors, and application techniques will be released by the various makeup companies. Recently, I talked with makeup artist Brett Freedman, on that very topic. Will we be seeing black lip gloss again? To find out what did make his list of hot items, just keep reading.

Bronzed eyes: It's all about a rich bronze this season. This neutral shade looks great on just about anyone, while still managing to create a fun, interesting look. For a bold finish, try MAC Teddy Eye Kohl ($14.50), an intense bronze, and for subtlety, go for MAC Eye Shadow in Wedge ($14.50), a soft, muted beige-taupe. Tip: If you're fair, stay away from penny tones. If your skin is dark, coppery tones are a great option.
Golden girl: In keeping with the metallic theme and the bold gold trend we saw at the 2009 Teen Choice Awards earlier this month, a gold shadow is another way to go. "A tip for finding a beautiful gold is to go for a vanilla-gold," Freedman says. Stay away from yellow-golds and high-wattage golds for the most flattering, brightening effect.
Non-neutral: "Play with color," Freedman says. He recommends lavenders, plums, and deep-toned lips for a fresh, trendy look.
Multitoned mascara: Colored mascara is hot. Afraid of looking totally '80s? No worries. Of today's colored mascaras, he notes, "They're based in black, so they are subtle." Try CoverGirl Exact EyeLights ($8) or Estée Lauder Sumptuous Color Bold Volume Lifting Mascara ($19.50).