First Worldwide Nars Boutique Is Now Open at 413 Bleeker Street, New York!
Ch, Ch, Check It Out: A Sticky-Beak Inside the NARS Boutique!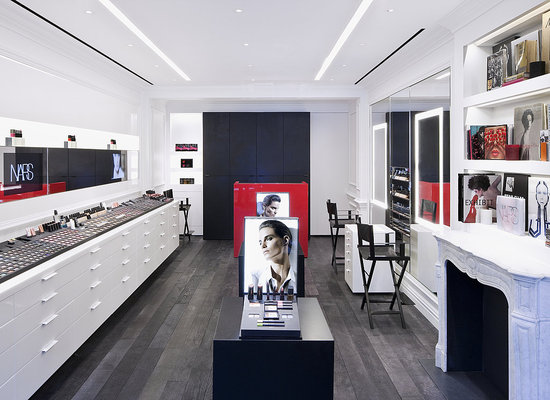 It's the moment NARS obsessives worldwide have been waiting for: the makeup brand threw open the doors of its FIRST EVER flagship boutique yesterday. If you're anywhere near New York at the moment, get thee to 413 Bleeker Street stat. The New York store is big — 525 square feet, actually — and has every single NARS product. They also have store-exclusives, like a new and bigger version of the coveted Bento Box and a new shade of the Pure Matte Lipstick appropriately named 413 Bleeker. The only thing lacking is Marcel, adorable dog-child of François Nars, who is currently "putting his paws up in Tahiti." Cute! Dying to check it out?