Foundation for Dark Skin Tones
Warm, Cool, or . . . Grey: The Forgotten Undertone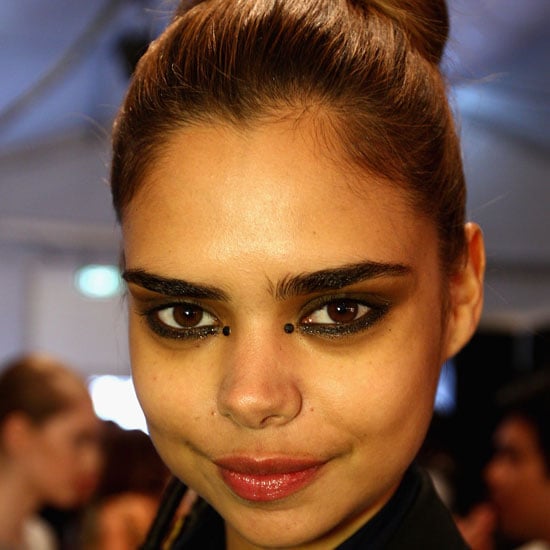 Have you ever taken a makeup quiz and fit neither on the warm nor the cool side of the spectrum? Well, you might be dealing with a third, less-common undertone. "Women of colour and olive skin tones tend to have a lot of grey, so look for a foundation with orange in it to warm up the complexion," explains makeup artist Trish McEvoy.
In addition, women of colour tend to have many different undertones around the face. Some areas may have a sallow tinge, while others have more of a golden tone. In these cases, it's often best to use two to three foundations to achieve the perfect match. But if it's an all-in-one fix that's desired, skip red- and yellow-hued foundations and go with orange. Not only can orange pick up a dull complexion, but this tint will also work to erase redness and disguise under-eye circles.
Tips: Blend foundation downward on the neck and décolletage for a cohesive look. You can even press the foundation into the skin with fingers to get more coverage. Or use a powder puff to lightly blend for a soft-touch effect. As a bonus, the puff will help remove excess moisture and oil from the face.