Founder of the Wen Hair Care System Chaz Dean Shares Hair Tips For Applying Volumising Hair Products
Are You Making These Hair Mistakes?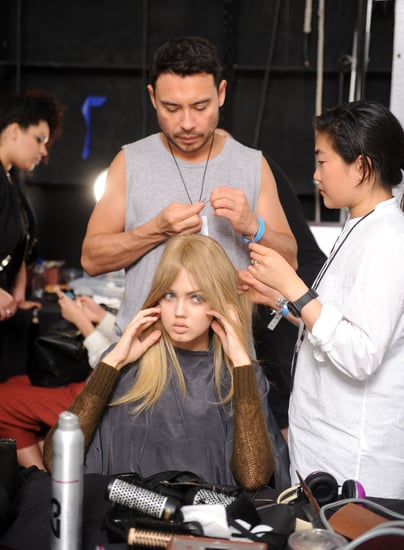 Hair product can be a girl's best friend, but when used incorrectly, it can look like you've stepped off the set as an extra in The Birds. Chaz Dean, founder of Wen hair care, explains a few things to avoid when applying your favourite products. (full disclosure: Wen flew one of our BellaSugar US sisters to Las Vegas for the Miss America pageant.)
Starting in the front: Since hair is more thick and dense in the back, product should be applied there first and then lightly diffused through to the front. If you do the opposite, the finer hair near the hairline can actually look weighed down and greasy — not a good thing.
Overkilling the volumiser: "The less volumiser you use, the better," says Dean. In fact, using too much can give the opposite effect. To get hair that's more wowza than weighed down, he recommends spritzing a volumiser into the hands first and then lightly applying it to the hair.
Allowing cream products just "sit" on your strands: Dean likens cream-based hair products to sunscreen. Would you just let your SPF sit on your face? No, you'd gently work it into the skin. The same applies for your hair lotions and creams: gently squeeze and press them into your hair for optimal results.