Are Gel Nails Bad For You? How to Remove Gel Nails
Are Gel Nails Really That Bad For You?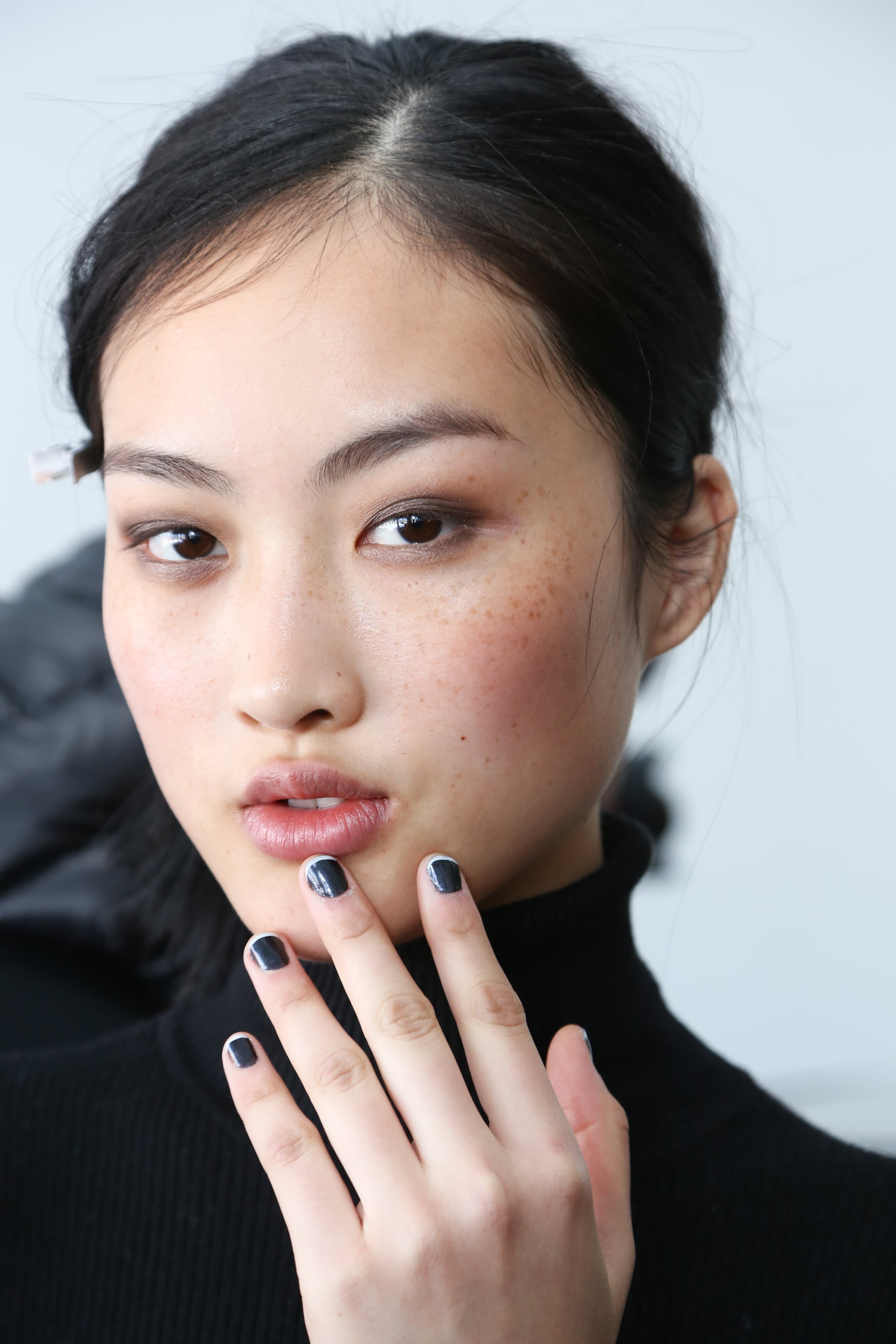 Chip-free polish for up to a month. Those few words alone sold a nation (and the world), add nail buzz terms CND Shellac and OPI, and you have yourself a beauty trend. For those of you who've had a gel manicure or pedicure, you'll understand how hard it is to go back to normal polish. All that hard work for just a couple of perfect nail days? Hardly seems worth it now that there's a chip-free alternative that is not only affordable, but comes in a tremendous range of colours. We've read about the potential dangers of continued time under the light, but what about our actual nails? Is gel really that bad?
"Most nail enhancements such as gels, acrylics and gel polishes contain ingredients like primers and bonders which dehydrate your nail (by causing tiny cracks) so that the product bonds and fuses with the nail," says Talya Bergmann, Bio Sculpture Gel marketing and operations manager.
"With this in mind, you can imagine, or have probably experienced, what happens when these products are removed — the top layer of the nail that was bonded is removed too," she says.
If you haven't already heard of Bio Sculpture Gel, you and your gel nails are about to sail off into the sunset and live happily ever after. At its foundation, Bio Sculpture Gel is a treatment-based product. It doesn't contain any of the nail nasties Talya lists above; in fact, you can wear these hybrid gels for years and years and never do any damage. Your nails will only grow longer and stronger.
Like any trend, there are rip-offs. Cheap products and poorly skilled technicians mean gel nails get a bad rap. Talya recommends looking out for stellar hygiene practices at salons and independent certification of products that are being used. And believe it or not, she says masks, drills and crazy bad odours are generally warning signs that there are practices in place that will lead to nail damage.
Odours. Yes, we too can relate. Ever been in the chair and can't quite stand the smell of the gel product being applied to your nails? Cue warning bells. When possible, Talya says to visit salons that use solvent-free products like Bio Sculpture Gel — which also doesn't contain chemicals like MMA, Toluene, Femaldehyde and Thylates. These are all very bad for the nails.
Now at about the two-week mark, you're going to want to start picking the gel off. At some point in the month it will start to lift and like that zit you shouldn't squeeze, you just can't help yourself. Ladies, help yourself! Peeling and picking off your gel is where a lot of the damage can be caused. You must soak your gels off or have the technician soak them off, just ensure they aren't letting acetone touch your skin. And then: oil, oil, oil. Apply cuticle oil straight after to give your nails a fighting chance.
Applying oil is an especially important step while you've got the gel on, too, because it keeps nails hydrated. Talya recommends Bio Sculpture Nail & Cuticle Conditioner, which contains tea tree and jojoba beads and acts like moisturiser for your nails. By massaging in the jojoba beads you create blood stimulation and subsequently, nail growth. Interestingly, jojoba is the only oil that can be absorbed into the nail.
Tip: Sick of your gel colour already? Paint over it with a normal nail polish. You can remove it again with non-acetone nail polish remover.
Prices for a Bio Sculpture Gel manicure start from $50. For more information and to find your nearest salon or stockist, call 1300 246 435