Get a Gel Pedicure to Stop Your Toe Nail Polish Chipping Off For Up to a Month
How to Outsmart a Chipped Pedicure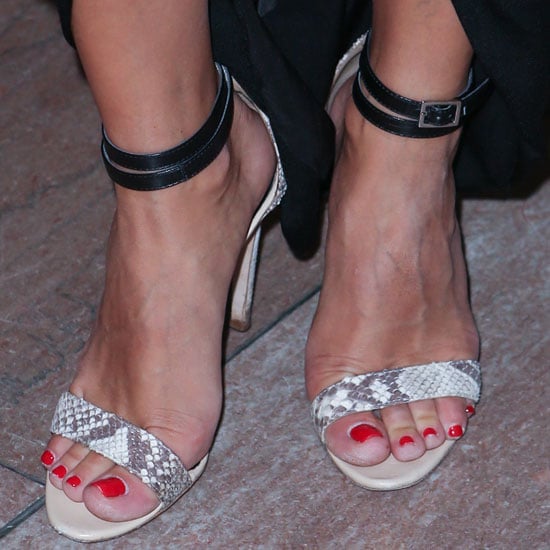 Spring is the best time to show off your perfect pedicure (especially after toes have been hidden all Winter!), but when you're strutting around in open toe heels or barefoot on the beach, there's nothing protecting your toes from scuffs. But more importantly, getting chipped polish halfway through a night out or even a day in the office is really annoying! So what's the trick for a pedicure that will last all weekend and right through the next couple?
A gel pedicure. That's right, the mini-miracle manicure isn't just for your fingernails. Shiny and impervious to chips, it's the set-it-and-forget-it way to keep your pedicure looking perfect. In fact, we think you'll love it so much, you'll keep doing it through Winter next year! And since it dries instantly, you can get a pedicure and throw your boots back on. Genius.
PS — Those feet belong to Olivia Palermo. Footspiration?!