Get Katie Holmes' Smoky Eye Mission: Impossible Premiere Look
12 Days of Christmas Beauty Inspiration: Katie Holmes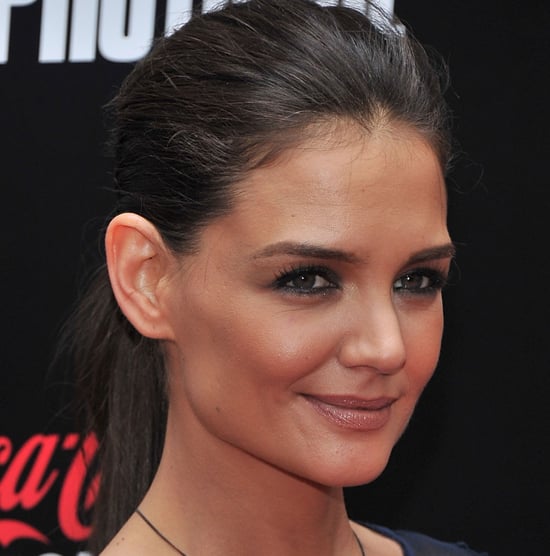 Katie Holmes has been MIA on the red carpet lately but she came back with a flourish at last night's Mission: Impossible - Ghost Protocol NYC premiere at the Ziegfeld Theatre. Looking chic and sexy with her long locks pulled back into a ponytail, Katie teamed it with the classic red carpet combo: a smoky eye and nude lip. It's a fail-safe look for you to steal. Here's how.
HAIR: Ideally your hair needs a bit of grip and texture to stay in a ponytail, so if your strands are feeling too silky, add some rawness with a dry shampoo or texturing powder such as Evo Haze Styling Powder ($29.95). This will also help give the hair a matte finish like Katie's. Section the front of the hair; guide your thumbs about two inches into the hair at the temples. Now backcomb the bottom of this section to add some height to the style. Pull hair back into a ponytail, securing it a couple of inches above the nape of the neck. Finish with hairspray.
MAKEUP: A smoky eye is a classic look for party season but it can be difficult to nail so if you find it tricky, check out the great array of smoky eye kits out there that not only feature all the shadows you'll need to get the look, but also step-by-step guides as to which shade goes where. We like Too Faced Smokey Eye Shadow Collection ($59.95). A smoky eye can often benefit with some false lashes (don't worry, you can still keep them natural looking) so try Napoleon Perdis Lily Lashes ($15) and finish the face with Bobbi Brown Nude Lip Gloss ($42).