Get Maggie Gyllenhaal's Red Lipstick and Makeup at the Metropolitan Opera
How-To: Get Maggie Gyllenhaal's Look With Just 3 Products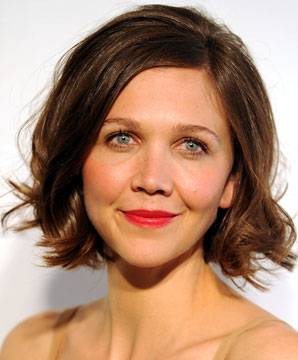 At the Metropolitan Opera premiere of Armida last night, Maggie Gyllenhaal wore a beautiful, simple makeup look created by NARS makeup artist Dotti. It had a lot of impact, but Dotti only used a few products to create the look . . .
Eyes: Dotti skipped eyeshadow entirely and used NARS Pro-Prime Smudge-Proof Eyeshadow Base to create Maggie's nude eye. She finished up with a coat of black mascara on Maggie's upper and lower lashes.
Lips and cheeks: Dotti used bright red NARS Beverly Hills Multiple Tint on Maggie's lips and on the apples of her cheeks to create a sheer, coordinated wash of colour.
Both the eye shadow base and Multiple Tint aren't in stores yet (boo), they hit the US in May so I'll keep you posted when we can expect them, but try NARS Lipstick in Flamenco ($58) for that gorgeous lip colour and Benefit Stay Don't Stray Eye Primer + Concealer ($45) for the eyes.