Get your hands on a Swarovski crystal-encrusted rubber duck courtesy of Etsy!
Introducing the $1,000 Rubber Ducky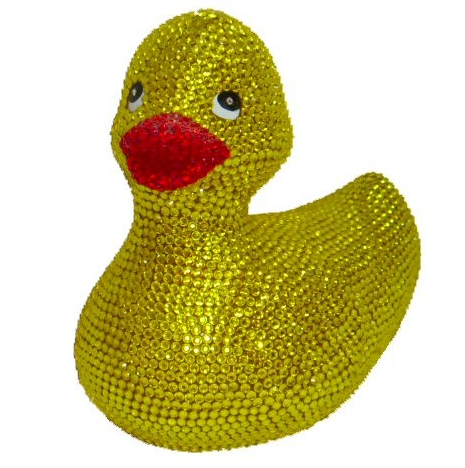 Rubber ducks make bath time lots of fun for kids, but this one makes mummy and daddy's bank account significantly lighter — to the tune of $1,000 (plus shipping). Its Etsy seller boasts that the one-of-a-kind quacker shines with more than 5,000 Swarovski crystals, but no word on whether the decoration affects its buoyancy. If rubber ducks aren't your thing, perhaps a jewel encrusted nail brush may tickle your fancy? Quack, quack!