Is Glossier's Lash Slick Mascara Vegan?
Glossier Made a Mistake With Lash Slick, but the Response Will Have You Cheering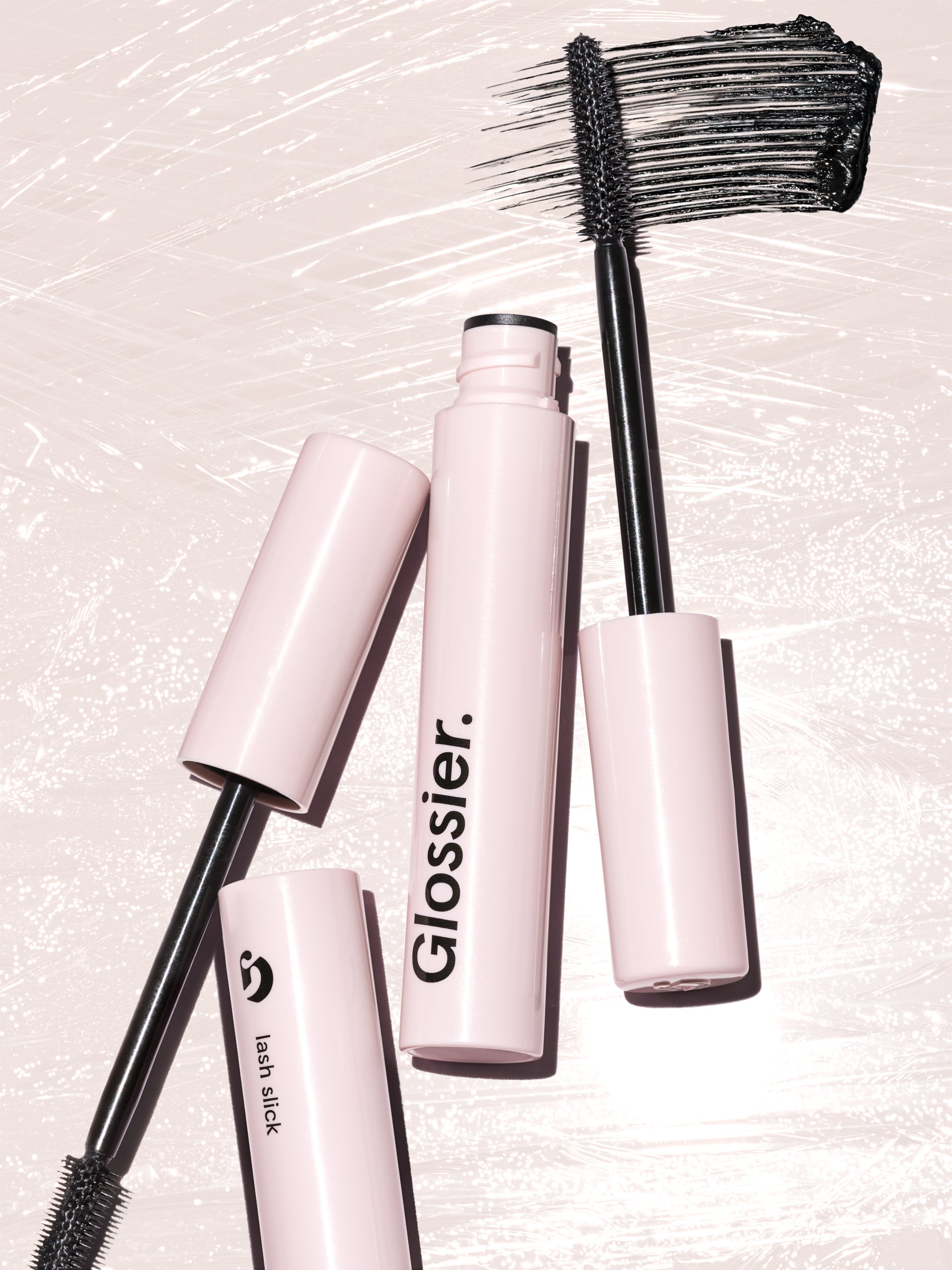 When a beloved brand like Glossier drops a buzzy product, many people will purchase that newness sight unseen, no questions asked. Such was probably the case when Glossier released its first-ever mascara, Lash Slick, on May 10. But for some vegans, it's not as easy as just adding the tube to their shopping carts.
Since many mascaras contain the animal byproduct beeswax, those with certain lifestyle restrictions cannot take part in some lash-enhancing rituals. When Glossier accidentally labelled its mascara as vegan, the brand sprung into action to right its mistake in what many fans are calling an Olympic feat of customer service.
According to Glossier's initial press release, Lash Slick is vegan and contained a vegan biotin, which conditions and treats the area. Writers who read this (like me!) went ahead and whipped up pieces labelling Lash Slick as a vegan product. An hour or so after my POPSUGAR review of the new item was released, one of Glossier's lovely PR reps sent a follow-up email informing me that the initial labelling was wrong. I quickly went in and amended our story.
I thought that was the end of it, until I saw a post going viral on Reddit's Makeup Addiction page. Someone who had been among the first to order Lash Slick shared an email the brand sent that apologized for the mix-up.
"This morning, we unfortunately made a copy mistake in labelling this mascara as vegan, and are writing to let you know that Lash Slick is actually not vegan," it read. "We understand that if you had known this, your preference may have been to not purchase Lash Slick." Even though the product had already shipped, the team "proactively refunded" the full cost "just in case."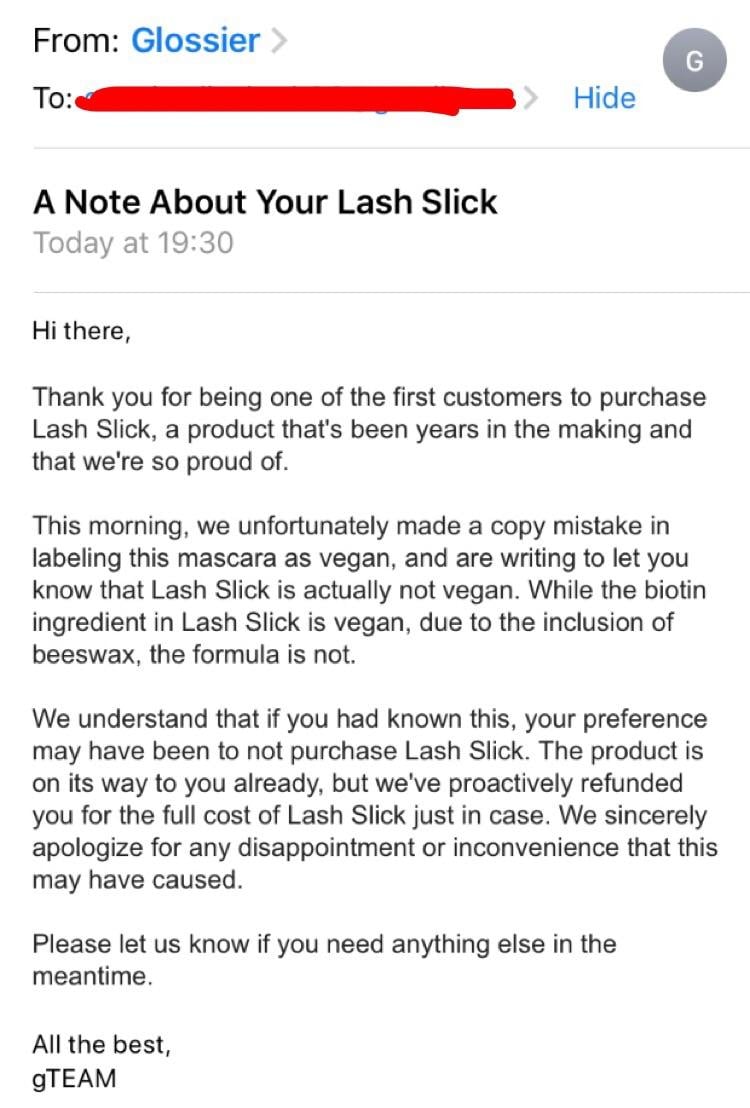 The comments section was quickly filled with people lauding Glossier's PR with an enthusiasm I haven't seen since Twitter got excited about how Fenty replaced a woman's stolen makeup. "This is very cool of them to be honest. I really hope more brands start to follow the same trend in their customer service," one person wrote.
Others noted that this wasn't the first time Glossier's team had gone above and beyond to make their shopping experience rock. According to one fan, "Glossier has amazing customer service. I ordered the milky jelly cleanser and it was lost in delivery. I emailed them about it and within an hour I got a response stating that another one was on its way."
One more recalled how, "I sent my mama some of the body hero cleanser . . . When I made the order, I wrote a little gift note about how I hope she enjoyed it and said I loved her. Well, apparently whoever packed her shipment read the note and threw in several samples." The Redditor went on to clarify, "Not just a couple, like six or seven. She was over the moon."
Such attention to detail sure beats the 45 minutes I spent on the phone rocking out to elevator music while waiting for my internet provider to recalibrate the WiFi in my new apartment. Now, who's feeling a splurge on some Lash Slick, Lid Star, and Solution?
Image Source: Glossier