Gm Photographics Simona Janek Shares Her Top Tips on Looking Good in Photos
A Little Lesson in How to Look Good in Photographs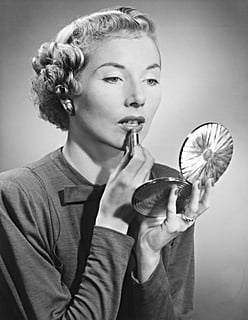 Christmas time and the party season means two things — a plethora of events and a million (and not always flattering) photos are taken. To ensure that you are looking your best for any occasion, we caught up with makeup artist, photographer and creator of Portrait Couture Simona Janek. She's worked on everything from celeb to bridal beauty, so we found out how she ensures her clients look good in photos.
BellaSugar: How do you achieve the much-coveted barely-there makeup look in photos?
Simona Janek: The natural makeup look is the hardest to achieve if you don't have great skin, so it takes a lot of blending and selecting the right products so you don't look like you are wearing a mask.
Keep reading for more of Simona's photo tips!
Bella: Are there any specific products/ingredients that you shouldn't use for photos?
SJ: Be weary of foundations with SPF as they reflect light and will make your face look white in photos, especially when using the flash — the ingredient to look out for is titanium dioxide. If you need to use SPF during the day, use a moisturiser that contains SPF and a foundation without it.
Bella: Should we go easy on high-shine/shimmer products in photographs?
SJ: You should always avoid using frosted, glittery products, especially blushes and powders if you want to avoid looking too shiny. Keep highlighting just to the top of your cheekbones, under the brows and on the inner corner of eyes. Also, use products with a fine pigment to create a slight sheen.
Bella: How do you ensure that makeup stays put?
SJ: By using high-quality professional makeup. I prime the skin before foundation and also use a primer on the eyelids to stop eyeshadow creasing. Depending on the foundation, I set it with translucent powder and finish with a fixing spray.