Hair Product Guide: What is Wax For?
Your Cheat Sheet to Styling Products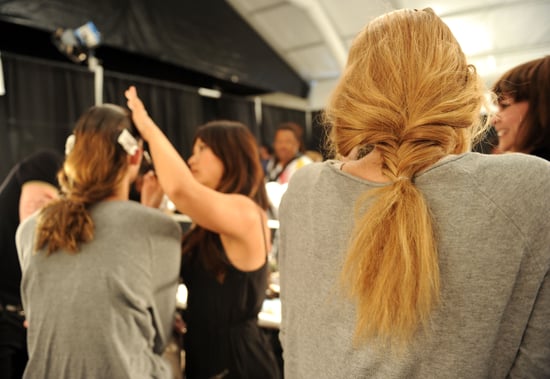 If you've got a cabinet full of hair styling products at home and no idea what to do with any of them, you're in luck. We asked Fudge session stylist, Michele McQuillan, to give us a run-down of the five most popular styling products, and how they're best put to use. Who knows, you could be using a volumiser when what you really need is a texturiser. Follow us.
Volumiser
Best for: Blow-dries on medium to fine hair adding volume, control and texture.
Top tip: Add mainly to the roots, blow dry the hair directly up from the roots at a 90-degree angle.
Wax
Best for: Medium to thick short hair and men's hair
Top tip: Distribute evenly throughout the hair by rubbing a small amount between the palm of the hands and slowly adding to the hair.
Gel
Best for: Slicked looks, side-parts, ponytails, braids and men's hair.
Top tip: Work cleanly from the bottom, up.
Texturiser
Best for: Finishes for blow-dries or achieving natural looks.
Top tip: Less is more — or you'll ruin your look and have to start again!