Heidi Klum Talks About Her Fragrance and Favourite Mascara!
Heidi Klum Talks About Her Beauty Must-Haves and New Scent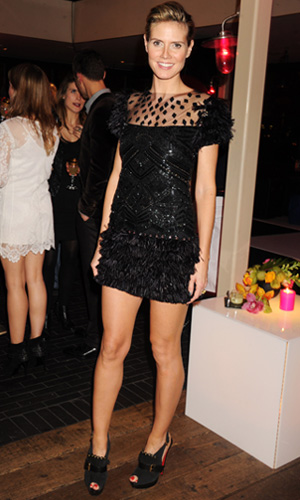 Heidi Klum was the star of InStyle's BAFTA party on Tuesday night and our UK peeps managed to grab a few minutes with Heidi for a quick chat about all things beauty . . .
Do you have any beauty must haves? Yes, do you know Astor? The big and beautiful false lash mascara for the false lash look and I use my own skincare. It's called In an Instant.
Can you tell us anything about your fragrance? Not yet, because it's only coming out in September. I have a few favourite fragrances, but I've been working on mine for a year now and I'm excited for it to come out!
Why did you decide to launch a perfume? Because I love perfume, I grew up around perfume. My father, he worked for 4711, which was one of the biggest cosmetic and perfume houses in Germany. So my father worked there for 25 years, so I always had cosmetics and I always had makeup and perfume around my whole life. I have a lot of experience of it, I started when I was a little girl!