Hilarira Baldwin Talks Skincare Routine
Hilaria Baldwin on Husband Alec: "He Uses All of My Products!"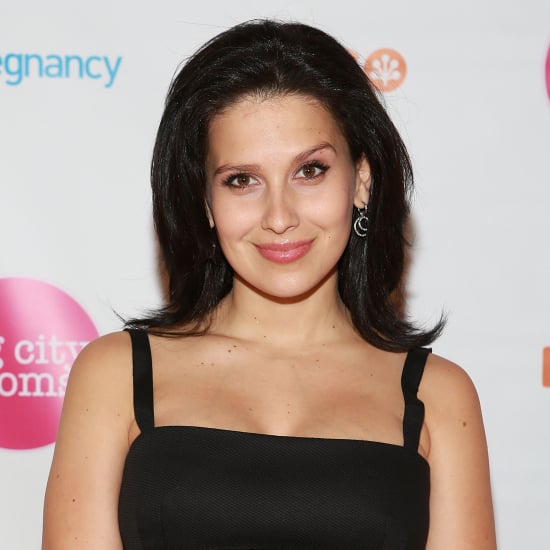 Pregnancy can be tough on any woman's skin, and Hilaria Baldwin knew this from the get-go. "When I got pregnant, in terms of my skin, I just thought about moisturising," the soon-to-be mother tells us. "I'm terrified of stretch marks, terrified of anything happening to my skin. So I looked very closely at the products I was using and realised I wasn't very conscious about what I used in the shower."
With this in mind, it was only natural that Hilaria teamed up with Olay to promote the beauty brand's Ultra Moisture Body Wash, which is packed with shea butter, making it ace for moisturising and cleansing. As a yoga instructor, Hilaria knows the importance of a good cleansing routine. And for those of us who tend to to break out a little more when it's warmer, "Keep in mind what kind of products you're using. If you slick gel into your hair before a workout, it could melt down your face when you sweat, causing breakouts," Hilaria says.
She also suggests mixing together honey and lemon in hot water and drinking it daily. "It'll make your body more alkaline, which will keep your skin clear." But she stresses the importance of a good skin care routine, which includes plenty of moisture. "My mother taught me to moisturise when I was younger. She used to say, 'You're a woman! You should know how to have soft skin.'"
Hilaria hopes that she and Alec Baldwin, her husband, will be able to pass similar tips on to their daughter once she arrives. And has Alec become a convert when it comes to the Olay body wash? "Oh yeah," she said with a laugh. "He uses all of my products!"