How-To: Create Instant Volume With John Frieda's Quick Tip
How-To: Create Instant Volume With John Frieda's Quick Tip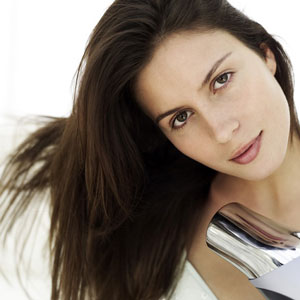 John Frieda says that most people fall into one of two groups when it comes to hair: those who are lacking volume and those who are looking to tame their frizz. We've got you covered on the latter, so here's a quick tip from the legendary stylist on reviving limp locks.
If you have no time to wash and style your hair, you can pump up the look with three basic tools: a round brush, a blow-dryer and a volumising product, like John Frieda Luxurious Volume Lavish Lift® Root Booster ($15.99) or Paul Mitchell Volumising Spray ($23.95).
First, on dry hair, hold the hair straight up and spray the roots. Next, take a small section from right behind the fringe, wrap it around the round brush and blow-dry, concentrating on lifting the roots for volume. Finish off by grabbing subsequent sections of hair back toward the crown and voila: instant volume without too much effort.
Stockists: John Frieda (1800 468 318), Paul Mitchell (1300 365 350).