How to Colour Your Hair At Home
5 Tips For Acing Your Next At-Home Colouring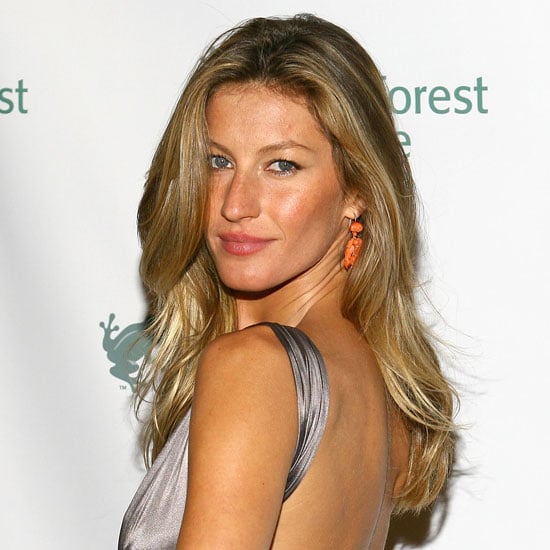 Whether you're hiding those greys, want some serious highlights, or looking to give your colour a perk, sometimes a girl needs a little hair colour in her life. Taking your colour into your own hands and doing some at-home treatments isn't as scary as it seems, though. Celebrity hair colourist Jennifer J., who has worked with stars like Kristen Stewart and January Jones, shares her top tips for acing your next at-home colour. Keep reading for more.
Match your colour to your hair texture: Believe it or not, one has a lot to do with the other. "If you've got fine hair, you need to add texture by adding in layers of colour that give the hair movement," says Jennifer. "You're using colour to create that texture." Those with frizzy, overly textured hair, on the other hand, should stick to monochromatic shades to keep the hair cuticle looking smooth.
Give yourself a consultation: Ask yourself the question any colourist would ask you, "What do I want it to look like?" Have a clear picture in your mind before you jump in to avoid an obvious impulse dye job.
Be realistic: "If you're trying to do a big colour change or you're trying to correct something, you're really not going to get anywhere on your own," says Jennifer. She also suggests sticking to something two to three shades from your natural hair colour to be safe.
Get glossy: For a quick gloss that will refresh your hair, Jennifer recommends picking up a permanent colour from L'Oréal Paris Superior Preference Collection. Shampoo your hair, squeeze out excess water, then work in a mixture of two parts shampoo to one part colour for five to seven minutes. "This is good for if your colour is looking too light or brassy, but only do this to yourself three times a year or less," Jennifer says.
Know when to call your colourist: Serious screw-ups and big changes — even for styles that seem as effortless as ombré — require an appointment in a salon chair. "It's been done, but if you're trying to do ombré, don't do it at home," Jennifer says. "It takes a full day if you're doing it on hair that's never been dyed. It looks carefree, but it's so calculated." She also suggests making an appointment to go from brunette to blonde in order to avoid the dreaded orange.