How to Control Naturally Curly Hair
How to Achieve Big, Bountiful Curls on Natural Hair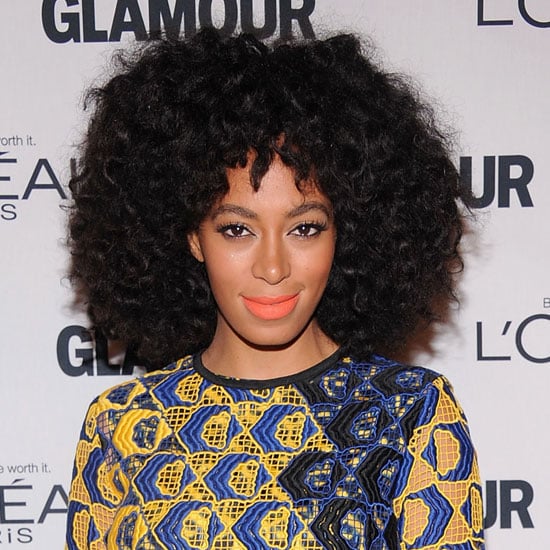 Birthday girl Solange Knowles has a full head of curls that many women envy. If you don't have a loose curl pattern or extra length like Solange, there are a few styling methods you can try to achieve hair that is large and in charge. In honour of the stylish star's 27th birthday, we've got tips for creating big bouncy ringlets on natural hair when you keep reading.
1. Blow-Dry: In order to achieve extra length, you can blow-dry hair before styling. You don't have to make it completely straight, but it is more important to stretch out your length. Once hair is completely dry, you can add ringlets with a curling iron. Remember to use a heat-protecting spray formulated for curly hair like Ghd Heat Protect Spray ($21.59).
2. Roller-Set: If you're more low-maintenance, you can roller-set your natural hair while wet. Apply a setting lotion like Evo Liquid Rollers Curl Balm ($25.61) to dripping wet strands that are fully detangled. Then, taking small sections, you can roll using perm rods, Curl formers, or flexi rods. To keep ends from frizzing, try using end papers. If you're in a hurry, you can set under a hood dryer or air-dry overnight.