How to Create Slicked Back Hair
How to Nail the Perfect Summer Style: Slicked-Back Hair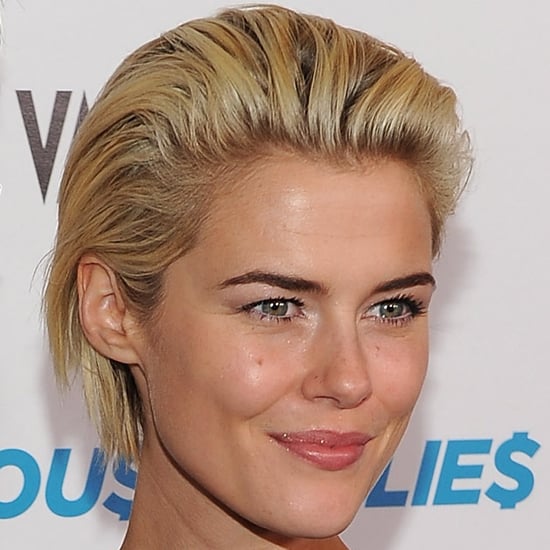 It's no secret that Summer brings with it a plethora of problems when it comes to styling hair. You'll want strands off your face (that's a given when it's sweltering outside) but chances are you'll also want a little more choice than your plain ol' bun or ponytail. Variety is the spice of life after all. That's where this semi slicked-back look comes in. Easier to wear (not to mention style) than the wet-look runway styles we were seeing a couple of seasons ago, it gives the impression that you've casually created the look by running your fingers back through your hair but it's way more glamorous than that as Rachael Taylor and Sarah Murdoch demonstrate. Robert Kovacs, ghd's National Education Manager, shares how to recreate the look below.
Prepare towel-dried hair by combing in a few pumps of volumising product. Kovacs recommends ghd Total Volume Foam ($22). Then blow-dry using a round bristle brush, creating maximum volume at the roots.
Apply a light spritz of a root lift product, such as ghd Style Root Lift Spray ($22) and, if necessary, use your straightener to smooth the hair.
Next, using a tail comb, take a section at top of the head (at the hair line) and back comb gently at the root area to create height and volume. Repeat this step with smaller sections at the sides of the head.
Now gently brush out the top of the hair, from the hair line backwards. The ghd Oval Dressing Brush ($34) is good for this. Repeat with the sections at the sides of the head, brushing more firmly to get a flatter effect.
Finish with strong-hold hairspray, such as ghd Final Fix Hairspray (from $10) for extra hold, and ghd Final Shine Spray ($20) to add a bit of extra shine.
Stockists: 1300 443 737