How to Dye Your Hair From Brown to Blonde Like Anne Hathaway
How to Go From Brunette to Blonde, à la Anne Hathaway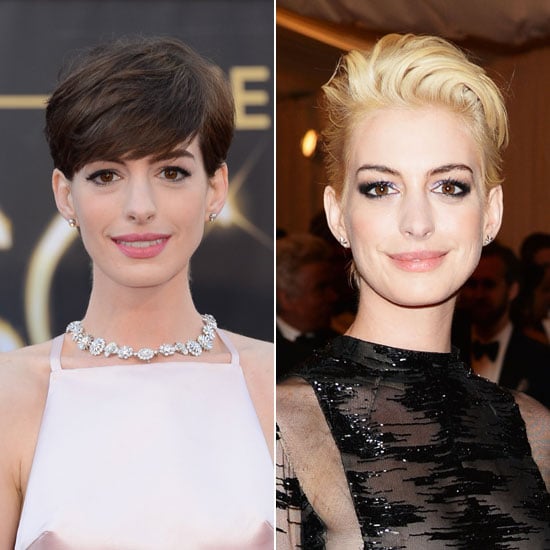 Anne Hathaway surprised us all at yesterday's Met Gala with her newly peroxide blonde hair and it got us thinking — did she colour it in one go? Or has it been gradual and she's been in hiding since her Oscar win? She admitted it is only temporary and plans to keep the look a little while longer, but what if you're a brunette and plan on going blonde for keeps? We spoke to Wayne Lewis from Original A and Original & Mineral for expert colour advice. Keep reading.
"Going from dark to light will depend on what colour your hair is, and whether the hair is currently coloured or in its natural state," says Wayne. "What you'd need to do is remove the colour first by either putting foils, Powder Lightener or Keratin Lightener on the hair.
"If the hair is natural, then you'd have the luxury and ability to use a special high lift tint like O&M's Mineral CCCT Blonde with some foils and/or an overall Powder Lightener."
But be warned, Wayne says maintenance for this look must be done every three to four weeks to prevent the regrowth at the roots looking too prominent. He also suggest using the correct shampoo and conditioner to lock in the colour and maintain healthy hair.