How to Exfoliate Lips and How to Get Glowing Skin
How to Get Kissable Lips & Glowing Skin on Valentine's Day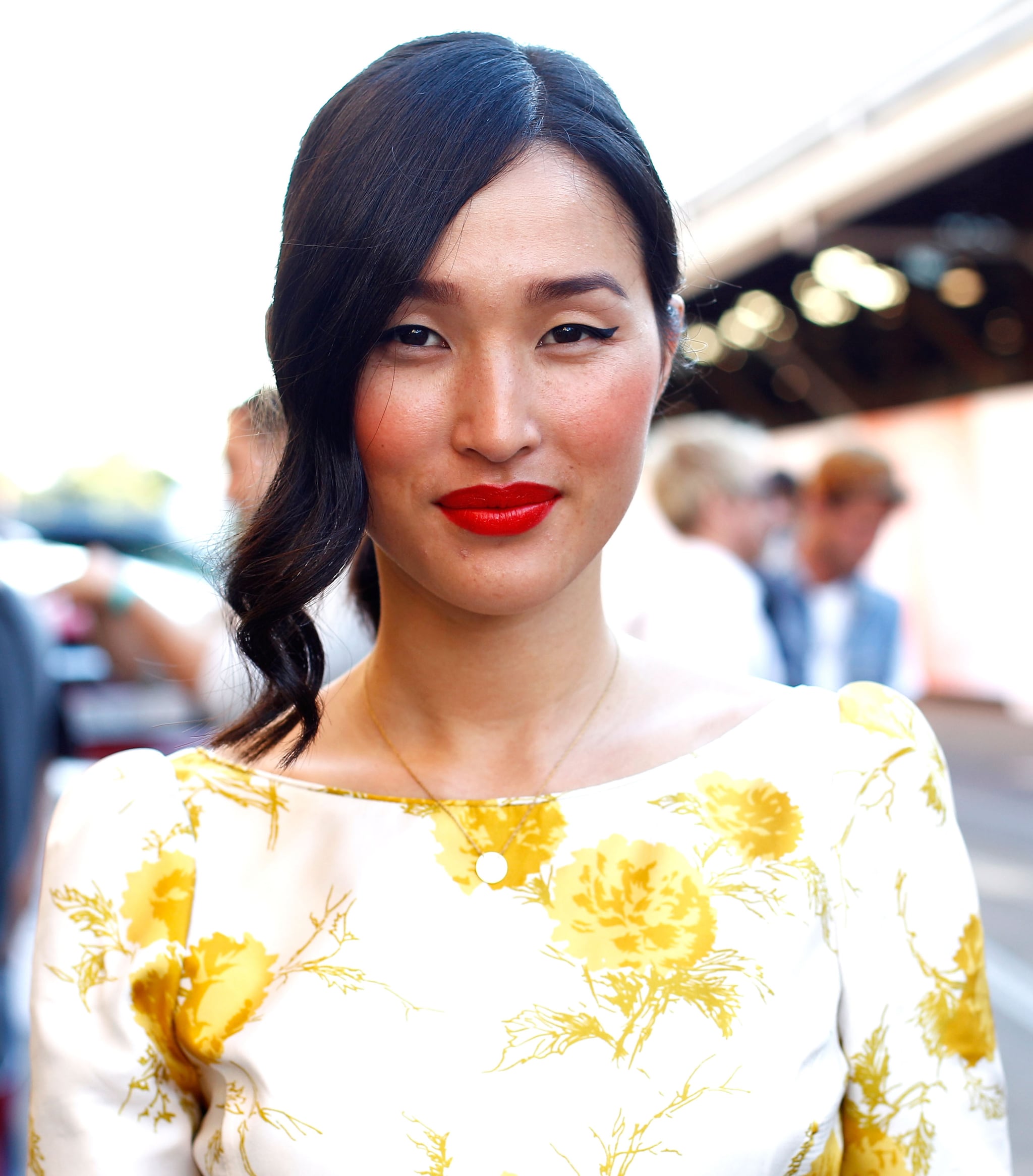 Seeking a Valentine's Day kiss (tall, dark and handsome need only apply) but want to make sure your lips look up to scratch? Too much alcohol and sugary food might be contributing to dehydrated skin and lips, but there's a few things you can do to ensure you're looking your most kissable on the day of love. Find out.
Sip on filtered water all day
Keep a two litre bottle of filtered water with you as you make your through nail appointments and even that last minute spray tan, and be sure to keep sipping. You might not feel thirsty but your lips and skin are! The extra water will make your skin look plump and radiant, so you'll find you need less foundation. If your lips are particularly dry this will improve, but you'll need to keep applying a healing balm like Lanolips 101 Ointment ($17.99). It contains medical-grade lanolin, which has super healing powers. Magic, even.
Make a DIY lip scrub
But go easy! V-Day is not the day to try and scrub your lips to perfection. A homemade sugar scrub will, however, remove any excess skin or flakiness. Just mix two teaspoons of brown sugar with half a teaspoon of honey and one teaspoon of olive oil. Hold a warm face cloth over your lips for a minute and then gentle rub the mixture in small circles on your lips. Be very, very gentle though. Finish with more Lanolips! Let this sink in before thinking about lipstick or lip liner.
Apply a hydrating face mask
If you're headed out around 4pm or 5pm for a date, you need to get your face mask on around lunchtime. The key to having success with a mask the day of an event is to ensure you're treating the right thing. Don't worry too much about deep cleansing, what you want it hydrating or brightening. Cleanse your skin twice, and then leave it to air dry for a minute. While still slightly damp, apply your mask. We love the SK-II Facial Treatment Mask ($28), but you can also spread a generous serving of organic coconut oil on your face and leave it to skin in. If you're oily you might feel like rinsing and following with your normal serum and moisturiser, but those with dry skin – your skin will drink it up.
Use luminous base products
While the real magic happens in the highlighting and bronzing stage when it comes to achieving glowing V-Day skin, you can also put in some legwork with your base products. Laura Mercier does a very spectacular Radiance Primer ($45), or you can press in something like Jao Brand Goe Oil ($44) that contains all kinds of wonder ingredients that will make your skin shine bright.
Good luck!