How to Fake a Good Night's Sleep
How to Fake a Great Night's Sleep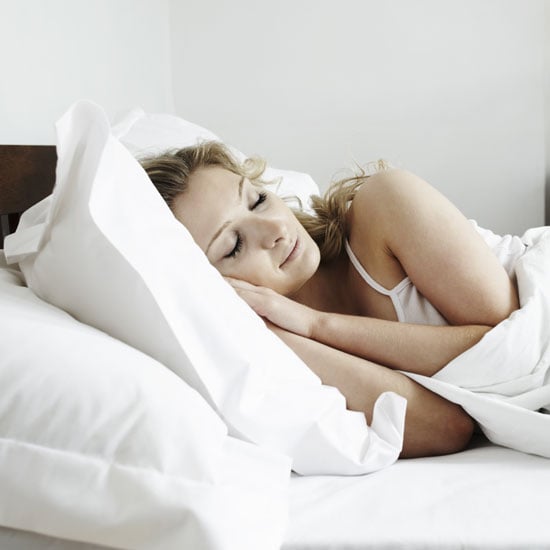 This week over on our brother network of sites (Gizmodo, Lifehacker and Kotaku) the editors are tackling the topic of sleep, busting myths and offering advice on how to get the best out of your resting time, as well as road-testing the not-to-be-tried-at-home Sleeping Like Superman (aka two hours sleep a day). Keen to help out, we thought we'd share our top tips on faking a good night's sleep which is easy when you know how. And have the following items in your beauty kit.
Exfoliate and moisturise. Overnight your skin does its best repairing and renewal work so if you've skipped a few zzzzs, it's time to help it out. Exfoliating will help to remove the dead skin cells that your skin naturally sheds overnight while moisturising helps to replenish diminishing moisture levels which can be caused by dehydration — a symptom of lack of sleep.
Get your caffeine hit. No we don't mean a skim latte, we're talking the caffeine in eye products that helps to reduce puffiness around the eye area — another sign that you haven't been resting enough. Try Garnier Youthful Radiance Caffeine Eye Roll-On ($17.95). Tip: store it in your fridge for an extra dose of de-puffing.
Skip the powder. Your first instinct may be to cover the deathly pallor that comes with lack of sleep but that's actually going to make it worse. You'll look much more alive, and awake, if you can see your skin through your base so opt for a luminous-finish foundation with light-reflecting particles. We recommend L'Oréal Paris Lumi Magique Foundation ($33.95).
Open your eyes. Your eyes are one of the most affected areas on the face when sleep has been compromised so the best way to fake a bright-eyed and bushy-tailed look is to open them! Curl your lashes and use a nude liner on the inner rims of the eyes. You can also add a spot of illuminator on the inner V for an extra eye-brightening effect.
Diversion tactics. If your eyes are still looking a little squinty your best option is to divert attention away from them. Pick a bold lipstick or a bright blush to attract attention elsewhere.