How to Fix Chipped Nails With a Half Moon Manicure
Minute Makeover: Salvage a Chipped Manicure, Half-Moon Style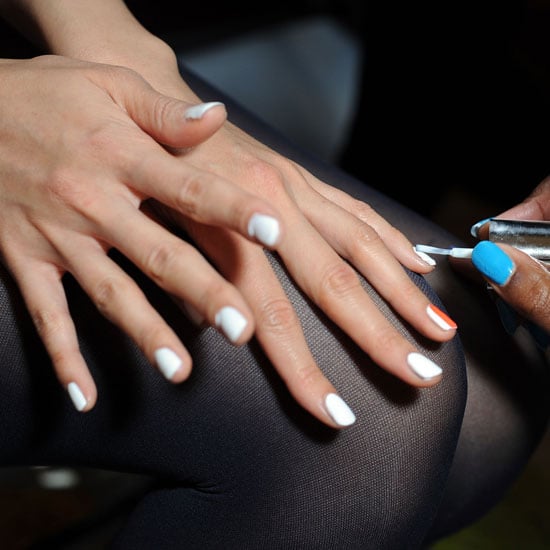 Your makeup looks great, that pimple is disguised, and you're feeling gorgeous in general. But just as you're slipping out the door, you realise your nail polish is chipped. Now what? With some fast-drying top coat and a set of reinforcement stickers (the circular-shaped kind you find at the office supply store), you can turn your polish woes around. A cute half-moon manicure is just a minute away.
Instead of removing the polish, smooth away any ragged edges with a nail file or buffer. Use a light touch so you don't scrub off the nail polish.
Lay down one of the paper reinforcement stickers so that just the top half of the circle covers the bottom bit of your nail.
Using a complementary colour to the polish you already have on, paint the nail above the reinforcement, covering the chips and nicks.
Let the polish dry a bit and then peel off the reinforcement to reveal your new half-moon manicure.
Finish with a fast-drying top coat, like OPI Top Coat ($19.95). Repeat with the rest of your nails.