How to Fix a Dried-Out Felt-Tip Liner
A Quick and Easy Way to Fix a Dried-Out Felt-Tip Liner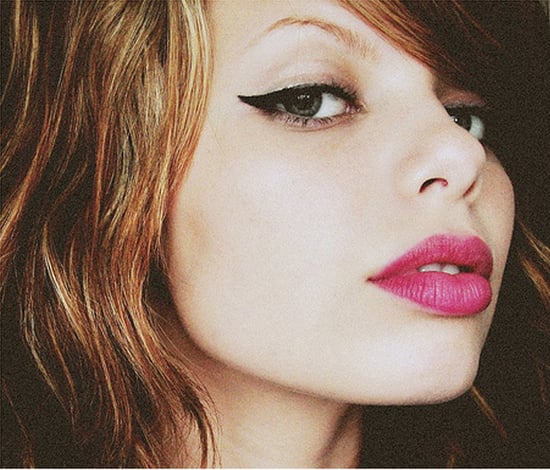 Felt-tip liners are an amazing beauty invention. They have all the boldness and smudge-proof colour of liquid liner, but apply so much easier. But they can dry out incredibly quickly, sometimes after just a few uses. Luckily, felt-tip liners are basically just weaker versions of a regular felt tip pen, which are easy to rehydrate. See how to bring your liner back to life.
Remoisturising a felt-tip liner takes more than just dipping the end in some water; it's a good idea, but you just end up with a temporary fix and weak, watery eyeliner. Instead, what you want to do is rehydrate the entire ink rod inside. That way, the liquid is distributed evenly, the consistency stays as it should and you don't have to rehydrate it as often.
To do this, just open up the end of the liner (most either unscrew on their own or can be pulled out with tweezers), pull out the little felt rod inside using something other than your fingers, since it could get messy. Then drop it in a glass of warm water for about half a minute. If you can't get the liner out of its casing, you can also get a very small pipette, fill it with water, and try to wedge it into the felt, rehydrating it drop by drop.
Next, remove the rod from the water, dry it off gently and reload it. If the tip of the liner has cracked or gotten fuzzy from drying out, you can also just trim it up with nail scissors to recreate a nice fine line.
Source: Flickr User Ashley Harrigan